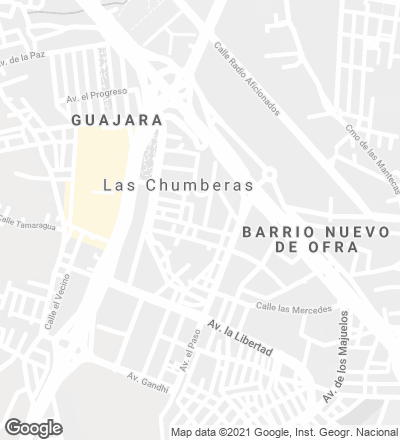 The church of Santísimo Redentor (Most Holy Redeemer) is devoted to the episode of the biblical narration. Located in a plain residential area of San Cristóbal de La Laguna, the second largest city in the island of Tenerife, the fractured volumes of the churchemerge from a sort of excavated crater to span the steep slope of the plot. In a context of pale-shaded housing, the new building stands out for the rough texture of the ground surfaces, the land retaining walls and the walls of the church itself, which bring the landscape of Tenerife to the heart of the city, as if nature were fighting against urban domestication.
The new church rises as a geological formation, with its petreous and splintered volumes. The rough texture of the untreated concrete strikes a sharp contrast with the conventional residential context where it goes up. 
Four large volumes separated by narrow glass cracks configure an austere and stark building, which relinquishes all superfluous elements. The bold volume and the precise control of natural light are the tools to model interior spaces whose objective is to promote reflection and meditation. In them, light enters through the cuts with a clear directionality, playing an essential role in mass, and configuring a free-flowing and introverted void. The meticulous study of natural illumination tries to stress each one the Christian sacraments. In this sense, during sunrise the light comes in through the cross presiding the space behind the altar, generating a cascade of light that symbolizes the entrance to the cave in which Jesus Christ was buried, and illuminating the baptismal font, the first light of a Christian. The altar, the confirmation and the communion receive light at noon through the skylight. A bit later, a shaft of light falls on the confessional. The strategic layout of the skylights achieves the same effect on unction, matrimony and priesthood.
The concrete underwent several treatments to adapt it to the needs of each space. Present everywhere, it defines the whole building, offering  a bare appearance  that pursues asceticism and spirituality. 
The thermal inertia of the concrete walls manages to increase the energy efficiency of the building. In the same way, the combination of the concrete composed of volcanic arids and its crushing reveals rough surfaces with a high degree of acoustic absorption, greater than that of conventional concrete, and which avoid echo. The use of this material manages to address several aspects at the same time: exterior, interior, structure, form, matter and texture. Furthermore, the possibility of building the four modules of the temple in different phases has allowed to make the most of the available economic resources.
The rigor of the concrete volumes is interrupted only by the cracks that separate them, filled with sculptural structures made of metal and glass, through which natural light full of dramatic effects enters the building. 
Cliente Client
Parroquia del Santísimo Redentor
Arquitecto Architect
Fernando Menis
Colaboradores Collaborators
Maria Berga, Niels Heinrich, Andreas Weihnacht, Juan Bercedo, Sergio Bruns, Roberto Delgado; Andrés Pedreño, Rafael Hernández (aparejadores quantity surveyors)
Consultores Consultants
Pedro Cerdá (acústica acoustics); Ojellón Ingenieros, Milian Associats, Nueva Terrain (instalaciones?services)
Contratista Contractor
Carolina Construcciones
Fotos Photos
Simona Rota, Miguel de Guzmán, Kim Yong Kwan