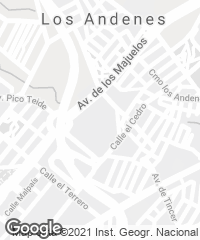 The Athletics Stadium, with capacity for over 3,000 spectators, functions as a platform to generate a large plaza in the city. It rests on the terrain taking advantage of the slightly sloping topography, blending seamlessly with the environment and establishing a dialogue with it through imposing stands. A slope along the perimeter, left by the site excavation works, stretches the stands and shelters the athletics track, rising like the crater of an urban volcano. The embankment along one of the sides is counteracted by the excavation on the other side, economizing the earthworks during the process.
The building also generates a large public plaza – which is also the extension of the stands' roof – connecting, by means of a system of ramps, the High Performance Center and the athletics tracks. Four large openings in this plaza also mark the public access to the different seating zones, and the cracks and courtyards configure the interior lighting and ventilation system.
The ensemble proposes an urban foyer that blends with the surrounding urban fabric, offering new services and facilities for the people, but also surprising public spaces.
Obra Work
Estadio insular de atletismo?Insular Athletics Stadium
Cliente Client
Cabildo Insular de Tenerife
Arquitectos Architects
Fernando Menis, Felipe Artengo, José María Rodríguez-Pastrana
Colaboradores Collaborators
Mariola Merino Martín
Consultores Consultants
Andrés Pedreño, Rafael Hernández (aparejadores quantity surveyors); Martin Díaz Rodríguez (ingenieros engineers); FEHCOR (estructura structure)
Contratista Contractor
Dragados S.A
Coste Cost
20.000.000 €
Fotos Photos
Roland Halbe; José Oller