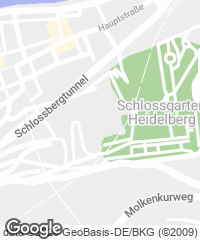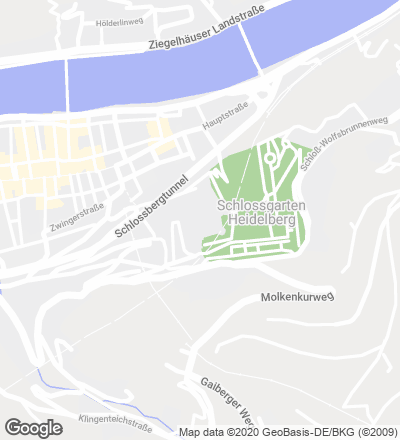 Although a good part of the loss of Germany's monumental heritage can rightly be attributed to the massive devastation inflicted during World War II, there are certain instances where the destruction took place centuries back. In the case of the medieval castle of Heidelberg, the deterioration began with the damages suffered by the building in the course of 17th-century conflicts with France, and came to a seeming point of no return with the fire that in the year 1764 razed whatever had been left of the fortress, which thereupon became a quarry of materials for some of the main edifices standing in the city today.
Rehabilitated in recent decades, the magnificent Schloss of Heidelberg is now accompanied by a visitor center that can be said to naturally blend in with the forms remaining of the past, but never merely mimicking them. While respecting the hilly topography of the place as well as the height of existing constructions around, it does not shy away from adopting a contemporary language.
Compact in volume, the building has an outline that follows the curves of the sloping terrain, taking up a narrow strip of land across the main entrance into the fortress. In material terms, however, what most makes it unique is its facade of Neckar red sandstone, a local sedimentary rock extracted 30 kilometers away, in Eberbach, the main characteristic of which is a pinkish color produced by the presence of iron oxides in it.
Conceived like stonework ashlars that show the marks of their irregular cuts, the sandstone pieces are 9 centimeters thick, and are fixed by steel elements to a wall of reinforced concrete 24 centimeters wide. This wall is made wetproof by a layer of bitumen and insulated with 12 centimeters of rockwool, in such a way that between the inner layers and the stone cladding is an air chamber 4 centimeters thick that ensures ventilation in the interior.
Obra Work
Centro de visitantes del castillo de Heidelberg Heidelberg Castle Visitor Center.
Situación Location
Schlosshof, 1 / D-69117 Heidelberg (Germany).
Fecha Date
2009-2010 (proyecto project); 2010-2012 (construcción construction).
Superficie construida Floor area
4.710 m².
Presupuesto Budget
3 millones de euros 3 million euros.
Cliente Client
Land Baden-Württemberg / Vermögen un Bau Baden-Württemberg.
Arquitecto Architect
Max Dudler, www.maxdudler.com
Colaboradores Collaborators
Simone Boldrin (jefe proyecto project architect); Patrick Gründel, Julia Werner.
Consultor de paisajismo Landscape architects
TDB Landschaftsarchitektur, www-tdb-berlin.de
Gestión de obra Construction management
Plan art, www.plan-art.de
Consultor de estructuras Structural engineering
Ingenieurbüro Schenck, www.schenck-ingenieure.de
Consultor de instalaciones Services engineering
IFG Ingenieurgesellschaft für Gebäudetechnik, www.ifg-frankenthal.de
Consultor de acústica Acoustics engineering
ITA Ingenieurgesellschaft für technische Akustik, www.ita.de
Suministro e instalación de piedra Stone supplier and placement
Bamberger Natursteinwerk, Hermann Graser, www.bamberger-natursteinwerk.de
Fotos Photos
Stefan Müller.