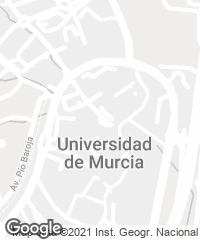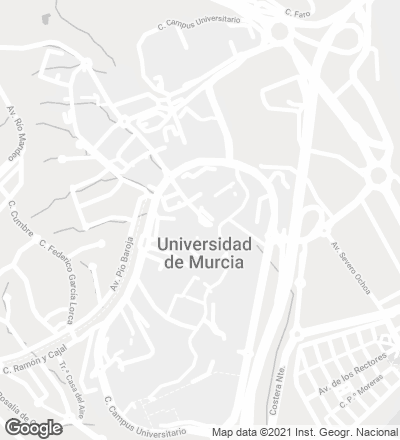 The campus of Espinardo has an unfinished look, with the remaining features of a rural environment such as an unaltered topography, faraway views, and positionings unconditioned by neighboring constructions. On a parcel situated between the general classroom building and the business school, beside a water tank, the economics faculty is laid out with the intention of establishing, with its geometrical composition, a system of coordinates capable of arranging the surrounding territory. Following general systems theory, a three-dimensional structure of circulations presents itself as a conceptual and organizational skeleton for the entire building, in such a way that all its premises connect to this framework, which is formed by ducts of variable sections and stretches on to the open-air spaces.
Based on general systems theory, this project presents the idea of the classroom as the basic unit for defining a spatial matrix that groups rooms of different functions and sizes in four parallel bays of the same width.
The classroom is the basic unit of the spatial matrix. Coming in three different sizes, the classrooms form a linear volume that generates the building by repeating itself in parallel. The larger ones occupy the west end of each block, the smallest and medium-sized units alternate to form the central zone, and in a double bay the departmental offices define the easternmost third of every block. With a constant width it is hence possible to accommodate rooms of divergent spatial needs, from large-capacity halls to small professors' offices. The tripartite order of the floor plan is enhanced by a series of structures that penetrate the building crosswise. To this second family of elements belongs the corridor that widens at regular intervals to form the foyers of the main lecture halls, as well as the service corridor, which leads to small seminar rooms. In the same direction but only on the ground floor, a volume that stretches far back contains such grand spaces as the library and auditorium. With the formal independence provided by its elliptical shape, the cafeteria is installed in the gigantic void that appears under the classroom blocks, giving life to this set of prisms.
The orientation of the blocks perpendicular to the street led to the use of a glass curtain wall – flat on the northern side and with sunshades on the southern – while a metal shield offers protection from the western sun.
The north-south flow of the blocks placed perpendicularly to the street made the curtain wall recommendable – clean-cut and flat on the northern sides and protected by sunshades on the southern ones. Panels of plaited steel arise on the western facades, enclosing the grander parts of the program with a gridded, ventilated shell. Concrete was chosen to accompany the glass in the interior, but in such a way that everything remains visible, resulting in a contradictory impression of lightness and solidness.
Cliente Client
Universidad de Murcia
Arquitectos Architects
Enrique Carbonell, Salvador Moreno, Carlos Jurado & Juan Sánchez
Colaboradores Collaborators
J. L. Ballesteros (dirección de obra site supervision); C. Marín, P. Cañadas, A. Abadía, V. Moya (aparejadores quantity surveyors)
Consultores Consultants
Aguilera Ingenieros (instalaciones mechanical engineering)
Contratista Contractor
ACS
Fotos Photos
Duccio Malagamba