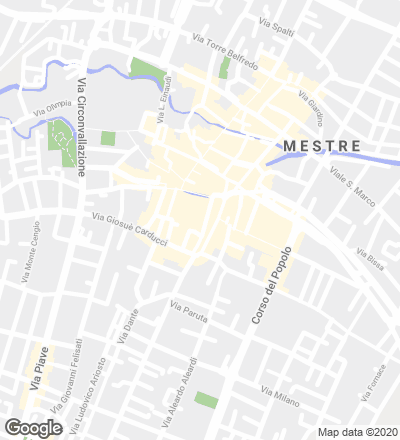 The new cultural district includes the complete metamorphosis of a 17th-century convent and the construction of a museum on the cultural inheritance of the 20th century.
The main spatial strategy for the new museum was to create a footpath that traverses the complex diagonally through the restored convent courtyard, and connects it to the urban fabric of the neighborhood.
The Museum of Cultural Inheritance of the 20th century presents two independent volumes – one for offices, the other for exhibitions and institutional spaces – clad in a skin of colorful ceramic pieces.
Obra Work
Distrito de museos M9 M9 Museum District, Venice (Italy).
Arquitectos Architects
Sauerbruch Hutton / Matthias Sauerbruch, Louisa Hutton, Juan Lucas Young (socios partners); Bettina Magistretti (directora de proyecto project architect); Jörg Albeke, Sibylle Bornefeld, Marc Broquetas Maduell, Giuseppe Castellaneta, Davide Favaron, Stefan Fuhlrott, Costanza Governale, Stephanie Heese, Philipp Hesse, Anna Hollstein, Rémi Jalade, Jonathan Janssens, Andreia Martins, Isabelle Mckinnon, Emanuela Mendes, Francesca Poloni, Gonzalo Portabella, Tanja Reiche-Hoppe, Nora Steinhöfel, Francesco Tonnarelli, Markus Weber, David Wegener, Isabelle Mckinnon, Tanja Reiche-Hoppe, Francesco Tonnarelli (equipo team).
Superficie Area
25.600 m².
Fotos Photos
Alessandra Chemollo; Jan Bitter