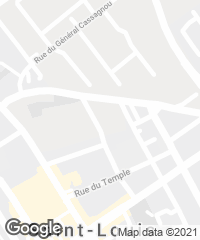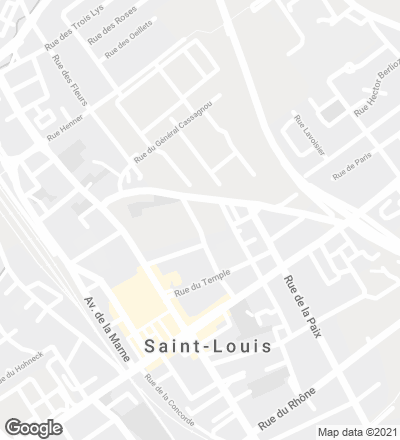 Located in Saint-Louis, a French municipality between three frontiers and that in fact belongs to the metropolitan area of Basel, Le Forum is a building of over 5,700 square meters for sports and cultural events. Seen from the outside, the fragmented ensemble shows thirteen interlocking units that, quite unexpectedly, conceal a flexible interior space organized around the two principal elements of the program: the great hall of 1,870 square meters for sports and community events, and the festival hall of 870 square meters for fairs and banquets.
In spite of the varied program it hosts, the building achieves a homogeneous, unitary effect in two different ways: on the one hand, shaping the general volume from modules that follow the same geometric laws (rectangles and pitched roofs); and on the other hand, resorting to just one facade material painted in a single orange or copper tone that resonates with the orange hues of the roofs and industrial brick chimneys found in the surrounding built fabric. This envelope consists of two different layers: the structural interior one which is fit out with thermal and acoustic insulation; and the exterior one which is separated from the first by an air cavity and made of expanded and perforated steel panels. 
Obra Work
Le Forum, Saint-Louis (Francia France).
Cliente Client
Ville de Saint-Louis.
Asesoría cliente Client consultor
SERS.
Arquitectos Architects
Manuelle Gautrand Architecture / Manuelle Gautrand; Cécile Ortolo (jefe de proyecto project leader).
Estructura Structural engineering
AIC.
Instalaciones MEP engineering
ALTO.
Presupuesto Budget
CHOLLEY.
Acústica Acoustics
J.P. Lamoureux.
Seguridad contra incendios Fire safety
CSD-FACES.
Ingeniería civil Civil engineering
OTCI.
Estructura metálica Metallic structure
Cabrol.
Paneles déployé Déployé panels
Metal Deployé.
Pintura al cobre Copper painting
Axonoble.
Fotos Photos
Guillaume Guérin.