Conservatory of Music in Aix-en-Provence
Kengo Kuma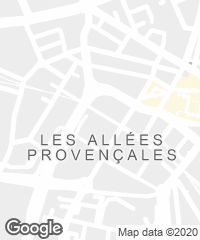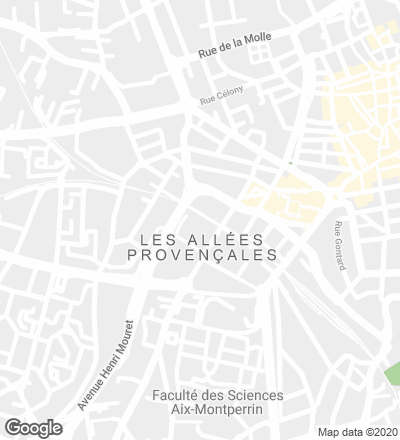 Located in the city where a good part of Cézanne's career unfolded, this music conservatory of faceted forms takes inspiration, like the painter's works, from the surrounding mountains. The other metaphorical reference – the music one – is expressed in the facade, which takes from a visual harmony of horizontal and vertical lines representing the staff and notes of western musical notation. These allusions are completed with the material used, aluminum, which brings to mind instruments made of metal.
The envelope is executed with aluminum trays 3 millimeters thick, fixed by a metallic subframe to an inner layer of reinforced concrete, a solution intended to give the building good acoustic insulation. Folded or cut to the shape the facets of the facade, the panels present an anodized and slighly rough finish, which gives the volume a more lightweight look and makes it change in appearance in accordance with shifts in daylight.
Obra Work
Conservatorio de música Conservatory of Music, Aix-en-Provence (France).
Superficie construida Floor area
7.395 m².
Presupuesto Budget
15.797.000 euros.
Fecha Date
2011-2013.
Arquitectos Architects
Kengo Kuma and Associates.
Colaboradores Collaborators
D.L.Arahuetes, M. Constantinescu, N. Sanx, E. Fauquenbergue, M. Orellana, J. Wakuda, T. Zelic, M. Casselbrant, I. Angelidou, Y. Ito, E. Bret, M. Katir, R. Martin, D. Cheung, C. Chen.
Consultor de estructuras Structural consultant
Cer3i.
Consultor de instalaciones MEP consultant
Etb Antonelli.
Consultor de acústica Acoustics consultant
Peutz and Ass.
Consultor de sostenibilidad Sustainability consultant
Penicaud.
Consultor de fachada Facade consultant
TESS.
Fotos Photos
Roland Halbe.