Yangcheng Lake Tourist Transportation Center, Suzhou
Kengo Kuma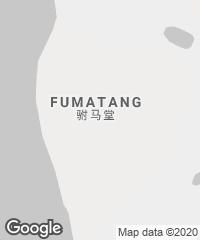 Yangcheng Lake – located three kilometers from Suzhou in Jiangsu Province – is famous for producing the best mitten crab in China, a seawater crustacean that is considered to be a rare world delicacy. The growing interest in gastronomic tourism has significantly increased the number of visitors travelling to taste products at their place of origin, so to satisfy this new demand the project has transformed the shore into a space for leisure with a port, a restaurant, a store, exhibition halls, and multimedia rooms. The idea is to offer a complete experience that combines the appeals of the landscape and local culture.
Two triangular roofs, connected by a footbridge, open up towards the lake, shaping the number eight in the Chinese letter, which means growing prosperity. The rooms with pyramidal form are clad with superposed aluminum profiles, which recreate the nuanced texture of the traditional thatched roofs using a modern material. Inside, this permeable structure filters sunlight creating a comfortable space in the shade. The slope and position of the different surfaces have been carefully studied to avoid interrupting the views of the lake. 
Obra Work
Xiangcheng Yangcheng Lake Tourist Transportation Center
Cliente Client
Suzhou Xiangcheng Yangcheng Lake Tourism Development Co., Ltd.
Arquitectos Architects
Kengo Kuma & Associates; Kengo Kuma, Hirokatsu Asano (socios encargados partners in charge); Kazuaki Hattori, Jenchieh Hung (equipo de proyecto project team)
Colaboradores Collaborators
JNYZ Architectural Design Co., Ltd. (arquitecto local local architect); Suzhou Architecture Gardens Landscape Planning Design Corporation (arquitecto paisajista local local landscape architect)
Consultores Consultants
Structural Net (estructura structure consultant)
Contratista Contractor
Jiangsu Xinggong Construction Group Co., Ltd. (constructora?architecture construction company); Suzhou Kelida Building & Decoration Co., Ltd. (construcción del muro cortina curtain wall construction company); Suzhou Suming Decoration Co., Ltd. (construcción interior interior construction company); Suzhou Canglang Municipal Engineering Co., Ltd. (construcción paisaje landscape construction company)
Superficie construida Built-up area
2,524 m²
Fotos Photos
Erieta Attali, Tsehou Hsiao