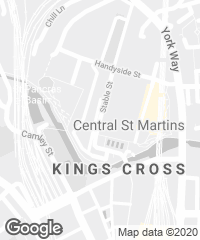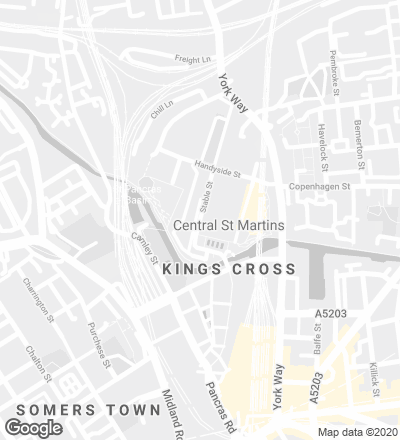 Within the wider redevelopment of King's Cross in central London, Heatherwick Studio has restored and transformed a pair of long Victorian warehouses with attached train viaducts to create a new public space and retail destination. The pair of elongated structures were built in the 1850s to receive coal as it arrived by rail from the North of England for distribution around London by barge and cart. Over the years the two-storey brick and cast iron structures had become partially derelict, serving light industry, warehousing, and nightclubs before partial abandonment in the 1990s. The challenge was to transform the dilapidated buildings and long, angular site into a lively retail district where the public could gather and circulate.
The old complex, of just over 9,000 square meters, is formed by two elongated, low-rise structures that at street level are marked by aged brick walls decorated with rows of cast-iron balustrades, characteristic of 19th-century industrial architecture. The design opens up the area to the public, linking the long viaducts and the yard between them to create a space for people to enjoy.
With this purpose, the design extends the inner gabled roofs of the warehouses to link the two viaducts. The flowing roofs, clad with slate tiles, rise up and stretch towards each other until they touch. This forms an entirely new floating upper storey, a large canopy covering the public space below. Rather than making a box element colliding with the geometry of the existing roofs, the gabled roof of each building rises up and stretches towards the other, meeting to form a new upper storey that gives the project a central focus. This glazed space provides an unexpected elevated viewpoint over London, while the sheltered double-height space beneath creates a heart to the development that can also host concerts and performances.
At the same time as creating the new elements, the project involved a sensitive restoration of the Victorian structures and cobbled yard to preserve their historic character while adapting them to create an unusual mix of retail and café spaces. The outcome is a dynamic new public space for London designed for known companies, emerging brands and newly graduated students from the adjacent Central Saint Martins Art School.
Obra Work
Coal Drops Yard
Cliente Client
Argent LLP
Arquitectos Architects
Heatherwick Studio; Thomas Heatherwick (dirección de diseño design director); Lisa Finlay, Dani Rossello Diez (dirección de grupo group leader); Tamsin Green (dirección de proyecto project leader); Jordan Bailiff, Einar Blixhavn, Erich Breuer, Darragh Casey, Jennifer Chen, Dani Rossello Diez, Ben Dudek, Andrew Edwards, Alex Flood, Daniel Haigh, Phil Hall-Patch, Steven Howson, Sonila Kadillari, Michael Kloihofer, Nilufer Kocabas, Ivan Linares Quero, Elli Liverakou, Freddie Lomas, Jose Marquez, Mira Naran, Ian Ng, Hannah Parker, Monika Patel, Luke Plumbley, Jeff Powers, Thomas Randall-Page, Emmanouil Rentopolous, Angel Tenorio, Takashi Tsurumaki, Pablo Zamorano (equipo team)
Colaboradores Collaborators
ARUP, BAM, Giles Quarme & Associates, Holmes Wood, G+T, Hoare Lea, Speirs and Major
Fotos Photos
Hufton + Crow; Luke Hayes; Heatherwick Studio; John Sturrock