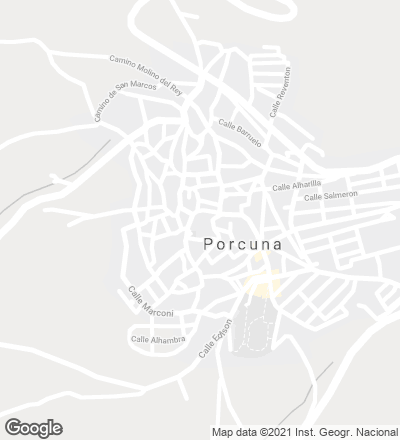 The Andalusian architect Pablo Millán's project for the new center of the Parish of Our Lady of the Assumption – located at Plaza de la Constitución 12 in Porcuna, a municipality in the province of Jaén – is being carried out in three phases, the first of which was recently completed.
In the 1950s, an ancestral home was partly demolished on the site, leaving a void between building rears and party walls. The new parish center, rising two floors, takes over and rearranges the leftover rooms. The intervention is governed by a rhythmic repetition of arcades and cross vaults rendered in white, with spacious ambulatories serving as meeting places and unobstructed rooms accommodating the program. The courtyard will be closed in subsequent phases.
Cliente Client
Parroquia Ntra. Sra. de la Asunción. Porcuna. Obispado de Jaén.
Arquitecto Architect
Pablo Millán
Colaboradores Collaborators
Javier Serrano Terrones (ejecución execution); Javier Bengoa Díaz (estructuras structures); Inmaculada Cervera Montilla, Simona Belmondo, Javier Muñoz Godino (arquitectura architecture)
Contratista Contractor
José Morente Romero
Fotos Photos
Javier Callejas