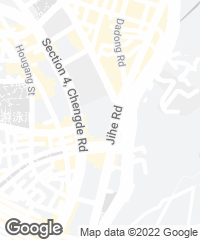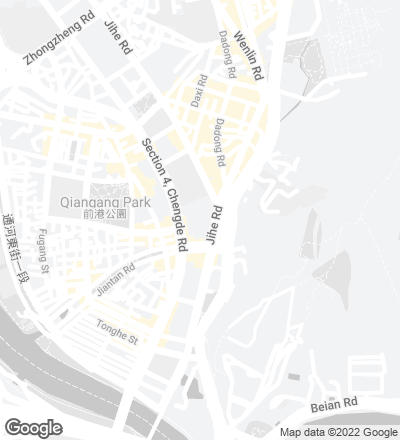 The Taipei Performing Arts Center takes on an innovative role as cultural container for big events. While the world of theater and the performing arts has evolved a lot over the last century, the design of performing centers maintains the traditional elements – auditorium, proscenium and fly tower –, which are tucked into iconic and random enclosures. This project turns this concept around, exploring the internal boundaries of the theater: the Taipei Center combines three different halls with a central cubic volume that functions as fly tower and communal services core, and the seats can be changed or joined to permit different uses and stage designs. The interesection of the volumes inside produces a unique proscenium with many possibilities, and on the outside it leads to a compound whose appearance is a product of the center's programmatic wealth. Elevated over the ground, the building is set forth as an extension of the street that collects the city flows and distributes them towards the halls, creating a transition from the public world to the performance. While the concert halls have windowless facades, the central cube is clad in glass, unveiling the center's inner workings.
Client
Authority in charge: Taipei City Government.
Executive Departments: Department of Cultural Affairs, East District Project Office, Department of Rapid Transit Systems
Architect
OMA.
Partners-in-charge
Rem Koolhaas, David Gianotten.
Associate-in-charge
Adam Frampton.
Design team
Ibrahim Elhayawan with Y. Chan, H. Cheung, J. Dodson, I. Goudsmit, A. Graham, V. Kersten, C. Lin, V. Liu, K. Sun Luk, K. Mak, S. Radoman, R. Requejo, S. Smeding, E. Tsui, V. Villarreal, C. Wang, L. Wenz
Competition stage
Partners: Rem Koolhaas, David Gianotten, Ole Scheeren. Designers: André Schmidt, Mariano Sagasta, Adam Frampton.
Team: E. Amir, J. Beck, J. Bruderer, D. Brown, A. Bryant, S. Chen, D. Cheong, R. Choe, A. Decourt, M. Dixit, P. Fu, A. Giarlis, R. Hollington, S. Hosseini, S. Hoo, T. Hosokai, M. Huelga, N. Knop, C. Lin, S. Mayritsch, V. McIlduff, A. Menke, I. Pestellini, G. Pitacco, S. Qian, J. Tang, A. Perez-Torres, X. Wang, A. Yildirim, P. Zobernig
Collaborators
Theatre consultant: dUCKS scéno (S. Abromeit, C. Benhaim, M. Bruley, M. Cova, A. Delgadillo, A. Duperrier, S. Gautier, F. Swarte). Acoustic consultant: DHV (Prof. Renz L.C.J. van Luxemburg, Theo T.M.J. Raijmakers, K. A. Sousa, B. E.W.M. van den Braak). Landscape and Interior designer: Inside Outside (Petra Blaisse). Structure, MEP, Building Physics and Fire Engineering: Arup (Project Director and Executive Design Leader: Rory McGowan; Project Manager and Lead Structures: Chas Pope; Services and Building Physics Director: Raymond Yau; Fire Director: Mingchun Luo). Facade engineer: ABT (Prof. Rob Nijsse, Ronald Wenting). Architect of Record: Artech Architects (Partners-in-charge: Kris Yao, Willy Yu; Associate Principal-in-Charge: Kasan Lee, Grace Lin). Structural engineering: Evergreen Consulting Engineering Inc. Services Engineering: IS Leng and Associates Engineers. Traffic consultant: Everest Engineering Consultants, Inc. Sustainability consultant: Segreene Design and Consulting. Lighting consultant: Chroma33. Facade engineer: CDC Inc. Fire Engineering: Taiwan Fire Safety Consulting, Ltd. Theatre consultant: Creative Solution Integration Ltd. Services Engineering: Heng Kai Inc. Geotechnical engineer: Sino Geotech. Models: RJ Models, Vincent de Rijk. Renderings: OMA, ArtefactoryLab. Model Photography: Frans Parthesius, Iwan Baan, Jeffrey Cheng. Animations: ArtefactoryLab
Budget
€ 140 million (estimated)
Program
58.658 m² (one 1.500-seat theatre; two 800-seat theatres)
Photos
Philippe Ruault, Chris Stowers