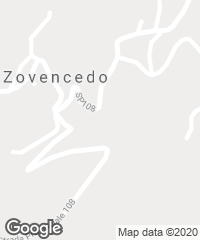 Located in the hills close to the city of Vicenza, the Cavea Arcari was the quarry that provided the precious Pietra Bianca di Vicenza that was used to build, among other buildings, the famous villas of Andrea Palladio. The contour of the exploitation came from cross-tunnels generated as the stone material was extracted, in such a way that huge blocks of rock were left in between, giving structural stability to the cave. After several centuries of extraction, this process formed a space of intricate geometry and great sculptural power, and when the quarry ceased operations, it was sporadically used by Laboratorio Morselleto as a venue for certain events having to do with the family enterprise. In 2010, David Chipperfield Architects was commissioned to fit out the space for cultural and artistic purposes, while respecting the qualities of the very unique enclave.
The affected area is limited to a space quite close to the external openings of the underground tunnels, characterized by the presence of large petrous pillars that evoke the image of a monolithic cathedral formed entirely of white Vicenza stone. The aim is essentially to create a series of steps and platforms at different levels, embedded between the carved pillars and made of the same material as the quarry. The resulting sculptural topography is a succession of horizontal planes, ramps, and stairs that recalls the stratified nature and the idea of subtraction and addition which are present in the internal structure of the petrous material, as much as it does the evocative compositions conceived by the Swiss set designer François Adolphe Appia early in the 20th century. Through the various terraces, the intervention will make it possible to accommodate approximately 300 people, and along with the tiers – which can be used for theatrical performances and other artistic activities – it forms a larger stage on the lower level, beside a pool of water that spreads deep into the old cave and often creates a misty atmosphere.
In the morning, sunlight penetrates the openings on the west side of the hill, illuminating the central space of this stone cathedral, but it is at dusk that the sun's rays penetrate transversally, and thus deeper enough into the cave to be reflected in the water that lies behind the platforms. For the artificial lighting system, discreet fixtures were designed to hang from the ceiling as well as from overhead steel cables recalling those used in mines and quarries of the past.
Obra Work
Cava Arcari, Zovencedo (Italia Italy).
Arquitectos Architects
David Chipperfield Architects Milan / D. Chipperfield, G. Zampieri (socio partners); G. Sirica (director asociado associate director); F. Zerbo, M. Mincke (asociados associates); C. Zucchia (arquitecto de proyecto project architect); F. Carcano, F. Carino, T. Certo, G. Comacchio, A. García Crespo, A. del Pedro Pera, S. Goffi, T. Goto, J. Laborda Herrero, N. Ikeuchi, M. Kojuharov, E. Matteazzi.
Cliente Client
Laboratorio Morseletto.
Fotos Photos
Simon Menges.