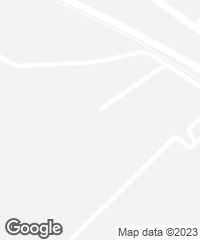 Near san francisco, the Napa valley retreats up the ridges of the mountain chain that defines the Pacific side of North America, its benign climate being used for the production of great wines known as Napanouk since the beginning of the century. The exceptional grape growing conditions drew the prestigious Bordeaux vintner Christian Moueix to this corner of California. After ten years' work, he began to produce an excellent wine, Dominus, in such high demand that a new cellar was required. Trained along trellises, the vines impose a predictable, parallel geometry on the landscape which contrasts with the sinuous contours of the surrounding hills. The new building is placed in the centre of the property in alignment with the succession of furrows in the earth, crossing the total volumetry of the estate like a piece of land art on the track dividing the valley.
The main spaces required by the brief – a room for the chrome vats of the first stage of fermentation, a chamber for oak barrels where the wine is matured for two years and a storeroom for bottling and packing the product – are laid out in a prism of extreme proportions following the logic of a work process that has been decanted over thousands of years of tradition. The three functional areas are spatially separated by two vestibules that perforate the building crosswise and frame the views of the vineyards. The largest room opens up onto the track that crosses the valley and receives visitors with a tasting area that overlooks the wooden barrels through a pane of glass. The small void houses the loading bay between the chrome vat room where the grapes are unloaded and the storeroom from where the bottles of wine are shipped out across the world.
The local climate has large day-night thermal swings, and so the project sought strategies to keep a constant temperature inside this above-ground building. Shunning the light, the barrels hide behind the cage of shade formed by wire mesh gabions. These perforated cages which modulate the volume with a regular mesh are filled with loose stones that vary in size according to the function lying behind them. The smallest pieces of dark green basalt fill the dense cuirasse, its inert mass protecting the cellar and storage areas from heat and light, while the gaps between the largest boulders allow a measured amount of filtered light to enter the administration area.[+][+]
Client
Christian Moueix & Cherise Chen-Moueix
Herzog & de Meuron Project Team
Partners: Jacques Herzog, Pierre de Meuron.
Project Team: Jean-Frédéric Luscher (Project Architect). Uli Ackva, Béla Berec (Model), Ines Huber, Nathalie Kury, Mario Meier.
Planning
Architect Planning: Herzog & de Meuron; General Planning: Wright Contracting, Inc; Construction Management: Herzog & de Meuron, Valley Architects; Electrical Engineering: Hansen & Slaughter, Inc; HVAC Engineering: Larkin & Associates; Plumbing Engineering: Larkin & Associates; Structural Engineering: Zucco Fagent Associates.
Photos
Margherita Spiluttini