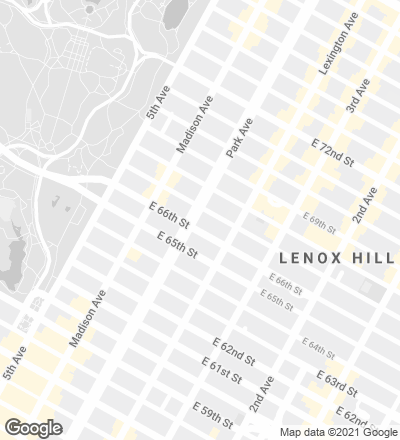 Built between 1877 and 1881, the Park Avenue Armory contained the military premises and social center of the Seventh Regiment of the New York Militia, a unit of the National Guard, and comprised two parts: a 5,100 square-meter drill hall covered by a balloon shed roof and wrought iron arch trusses – one of the largest column-free interior spaces in New York; and an adjacent building filled with reception rooms and company locker rooms designed by the very finest artisans of the time. Currently the Armory hosts cultural and artistic activities, organized by a non-profit institution which decided in 2006 to undertake an integral project to preserve the historical value of the building, which was suffering from severe damage and had undergone several interventions over time, and to reinvent it for contemporary uses.
Consultations with the client, artists, curators and advisors confirmed that they all wished to maintain the spaces just as they were. In view of this the architects decided neither to faithfully reconstruct nor to cultivate a contrast by juxtaposing the old with something new. Instead they worked with the premise that signs of age and imperfections can actually bring out the beauty of the original.
Each historic room is very distinct, and is therefore treated individually. The project defines a series of methods and techniques that overlap and work differently in each of the rooms. What ties the project together is the application of the same three-step procedure in each room: first, delayering to the original state as much as possible; second, stabilize the room along with the damaged areas; and third, reinforce and refurbish the room so that it best retains its original character. This may mean overprinting a wall with an integrated tracery to unify a damaged surface, developing specific light fixtures or furnishings to bring back the volumetric character of a room, or reconstructing an element that has been lost using a different material or technique. In the case of the drill hall, the project proposed reducing it to the bare essentials, reinforcing its grand proportions. The same three steps are taken on the building's outside: everything that has been added and is no longer necessary will be removed, repairing and replacing elements when required – like the emergency exits and the roof –, using copper so as to blend in and be almost unnoticeable.
Cliente Client
Park Avenue Armory, New York, USA
Consultores de diseño Design Consultants: Herzog & de Meuron
Socios Partners: Jacques Herzog, Pierre de Meuron, Ascan Mergenthaler (socio responsable partner in charge).
Equipo de proyecto Project team: Charles Stone (asociado, director de proyecto associate, project director), Sara Jacinto, Dieter Mangold (mánager de proyecto project manager), James Richards; Philip Berkowitsch, Evan Chakroff, Edman Choy, Chris Cornecelli, Peter Dougherty, Silja Ebert, Eik Frenzel, Sarah Jardim, Daniel Johansson, Sunkoo Kang, Savannah Lamal, Ana Maria Santos Lima, Julian Löffler, Mark Loughnan (asociado associate), Jonathan Muecke, Mehmet Noyan, Ben Olschner, Jeremy Purcell, Sebastian Reinhardt, Jad Silvester, Philip Schmerbeck, Leo Schneidewind, Günter Schwob, Jakob Seyboth, Samir Tarek El Kordy
Planeamiento Planning
Herzog & de Meuron (diseño design consultant); Platt Byard Dovell White Architects (arquitecto de ejecución executive architect); Robert Silman Associates P.C. (estructura structural engineers); AKF Engineers, Arup (instalaciones MEP); Mathews Nielsen (paisajismo landscape consultant); Tishman Construction (mánager de construcción construction manager)
Consultores Consultants
Building Conservation Associates Inc. (consultores de conservación preservation consultant); Foreground Conservation & Decorative Arts, EverGreene Architectural Arts (restauración enlucidos plaster restoration, delayering); R. Mark Adams, Fine Wood Conservation (restauración madera wood restoration); Aurora Lampworks (elementos de iluminación light fixtures); Amuneal (metales metalworks); Fisher Dachs Associates (teatro theater); Akustiks (acústica acoustics); Fisher Marantz Stone (ingeniería iluminación lighting engineering); Walter B. Melvin Architects (restauración exterior exterior restoration); CoDe (gráficos building graphics); Lord Cultural Resources (consultoría cultura cultural consultant); TVS Design (exposición exhibition); JAM Consultants Inc. (consultoría código code consultant)
Fotos Photos
Herzog & de Meuron; Elliott Kaufman; James Ewing; Iwan Baan