Seattle Central Library, Seattle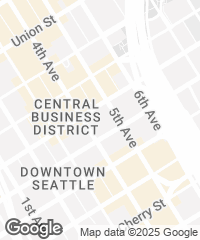 Within a city plan to extend and modernize the public network of reading centers, the project sets out to redefine the concept of archive, creating a civic space for the circulation of knowledge in all media, and an innovative organizing system for an ever-growing physical collection: the Books Spiral. In this way, the new formats are given as much importance as the more traditional ones such as books, newspapers or magazines.
The building is organized in five overlapping platforms that accommodate different areas divided according to use, leaving between them open spaces for consultation and reading. The Mixing Chamber, on the third floor, is an area for librarian and patron interaction without breaking the silence in the halls. The complex is closed with a facade whose profile always changes, folding in a game of origami to adapt to the overlapping of the slabs. In a reinterpretation of the American skyscraper, the overlapping of floors has been genetically modified, and the result is a sensual building (the interior is lit up with natural light), contextual (each side reacts differently to the urban environment), and iconic.
Client
The Seattle Public Library
Architects
OMA / LMN – A Joint Venture
Engineer: Arup / Magnusson Klemencic Associates. Principals: Rem Koolhaas and Joshua Prince-Ramus (Partner in Charge). Project Architects: Meghan Corwin, Mark von Hof-Zogrotzki, Bjarke Ingels, Carol Patterson, Natasha Sandmeier. Team: Keely Colcleugh, Rachel Doherty, Sarah Gibson, Laura Gilmore, Anna Little, John McMorrough, Kate Orff, Beat Schenk, Saskia Simon, Anna Sutor, Victoria Willocks, Dan Wood with Florence Clausel, Thomas Dubuisson, Chris van Duijn, Erez Ella, Achim Gergen, Eveline Jürgens, Antti Lassila, Hannes Peer, João Costa Ribeiro, Kristina Skoogh, Sybille Waeltli, Leonard Weil, Ali Arvanaghi. Local Architect: LMN Architects. Partner in charge: John Nesholm. Project Directors: Robert Zimmer, Sam Miller. Project Architects: Tim Pfeiffer, Steve DelFraino, Mary Anne Smith, Dave Matthews, Vern Cooley, Pragnesh Parikh. Team: Chris Baxter, Jim Brown, Wayne Flood, Thomas Gerard, Mette Greenshields, Cassandra Hryniw, Roy Kim, Ed Kranick, Ken Loddeke, Howard Liu, Damien McBride, Howard Meeks, Byron Rice, Kathy Stallings, Page Swanberg
Collaborators
Structural: Arup / Cecil Balmond, Atila Zekioglu, Anders Carlson, Chris Carroll. MEP: Alistair Guthrie, Bruce McKinlay, Stephen Jolly, John Gautrey, Aung Oo, Vahik Davoudi, Amanda Brownlee, Russell Fortmeyer, Tony Cocea, Marina Solovchuk, Fiona Cousins, Christin Whitco. Fire: Armin Wolski, Jim Quiter. IT&A/V: Jonathan Phillips, Raymond Tam, Eric Lockwood, Menandro Domingo. Magnusson Klemencic Associates: Structural: Jon Magnusson, Jay Taylor, Derek Beaman, Hans Blomgren, Nathalie Boeholt. Civil: Drew Gagnes, Darin Stephens. Acoustics: Michael Yantis Associates – Michael Yantis, Basel Jurdy. ADA: McGuire Associates – Kevin McGuire Artists: Ann Hamilton, Gary Hill, Tony Oursler. Cost: Davis Langdon Adamson – Steve Kelly, David Hudd, Alice Nguyen. Environmental Graphics: Bruce Mau Design. Facades: Dewhurst Macfarlane & Partners – Marc Simmons, Yu-Ting Chen. Facade Pre-construction Services: Seele GmbH – Gerhard Seele, Siegfried Gossner, Thomas Geissler, Martin Kugler, Jenniffer Endress. Hardware: Gordon Adams Consulting – Gordon Adams. Interiors: OMA / LMN, Inside Outside: Petra Blaisse, Marieke van den Heuvel, Mathias Lehner, Lieuwe Conradie, Peter Niessen, Jaap de Vries, Maarten van Severen. Landscape: Inside Outside / Jones & Jones – Ilze Jones, Jim Brighton, Shaney Clemmons. Lighting: Kugler Till otson Associates – Suzan Tillotson, Wai Mun Chui. Pre-construction Services: Hoffman Construction Washington – Doug Winn, Bob Vincent, Dale Stenning. Vertical Transport: HKA Elevator Consulting – Daryl Anderson
Program
Total 38,300 m²
Budget
€ 100.7 million
Photos
Christian Richters; Philippe Ruault; Iwan Baan