The Whitney Museum of American Art, New York
Renzo Piano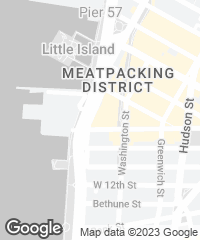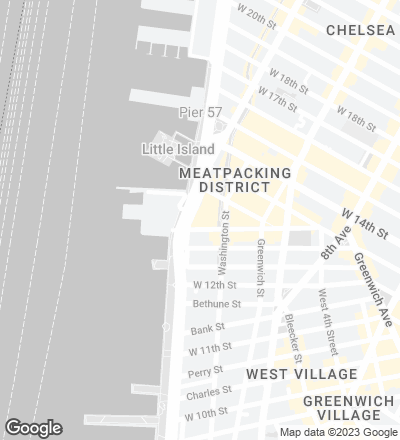 This is the third building to be realized in Manhattan to the designs of the Renzo Piano Building Workshop and it is by far the most plastically ambitious work to be achieved by the practice to date. In this respect it is the one work in the long haul of the studio to come close to the avant-garde Russian constructivist vision of a 'social condenser.'
I have in mind in the first instance the angular inflection of the two-story entry volume away from its frontage on Gansevoort Street, meant to accommodate the space of the so-called largo extending from the end of the High Line to draw the public into the double-height entry foyer. The foyer is amplified on its east and west flanks by a restaurant and a shop, the latter of which overlooks the West Side Highway and, at some remove, the Hudson River. The foyer itself stands before a bank of three passenger elevators, plus a wide freight elevator, with an adjoining public stair rising up to serve the gallery floors above and descending to the coat deposit and the lavatories below. Between the stair and the restaurant there is a small honorific gallery, square in plan, which houses and displays the institution's hitherto hidden origins, namely the artwork collected by the Vanderbilt Whitney Studio Club founded in 1918 by Gertrude Vanderbilt Whitney. In her seductive, full-length portrait of 1916, she is a privileged reclining figure in a gold-trimmed blue jacket and green trousers, inviting the visitor to view the embryonic beginnings of the museum. Thereafter the circulation unfolds in such a way as to entail raising the public immediately to the topmost gallery, from whence, as in Frank Lloyd Wright's Guggenheim Museum, it is left with no choice but to percolate down through three successive gallery floors. In this sequence the 16-foot-high 8th-floor gallery is the only one naturally lit from above by sawtooth zenithal daylight. The monitor system with its black-out shades, operated here as elsewhere by a servomechanism, combines with the exposed-steel frame structure to yield the most constructivist ceiling of any of the galleries...

Obra Work
The Whitney Museum of American Art, Nueva York.
Arquitectos Architects
Renzo Piano Building Workshop in collaboration with Cooper Robertson & Partners.
Colaboradores Collaborators
M. Carrolls, E. Trezzani (socios responsables partners in charge); K. Schorn, T. Stewart, S. Ishida (socios partners); A. Garritano, F. Giacobello, I. Guzmán, G. Melinotov, L. Priano, L. Stuart, C. Chabaud, J. Jones, G. Fanara, M. Fleming, D. Piano, J. Pejkovic.
Fotos Photos
Nic Lehoux, Ed Lederman.