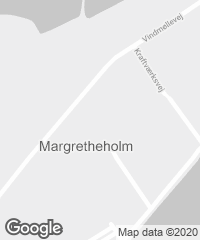 The Amager Resource Center (ARC) is located in a port and industrial area of Copenhagen which has undergone several reconversion plans over the past years. The port area has turned into an extreme sport destination for thrill seekers. Different sports activities take place in the raw industrial facilities such as cable wake boarding, go-kart racing, and rock climbing among others. The ARC was the most significant landmark in the area and the building was in need of renewal. The project replaces an old waste incineration plant and is part of the municipal initiative to achieve a carbon neutral metropolis in 2025. The new facilities were designed with the objective of reusing waste and significantly reducing the emissions derived from using biomass to obtain energy. The volumetric organization of machinery is arranged from tallest to shortest, generating a slope that serves as skiing terrain. ARC is set out as a new breed of waste-to-energy plant, one that is economically, environmentally, and socially profitable, and where industrial needs are combined with urban leisure to let citizens become part of the process.
The building, one of the tallest in the capital, is wrapped with a continuous facade of stacked aluminum bricks that function as planters and bring daylight into the atrium. The green envelope combined with the deep slope evoke the lyrical image of a mountain crowned by snow. The symbolic reference also reminds of the environmental impact of consumption in the waste-to-energy process. In fact the original design was altered by adding a modification to the smokestack to allow it to puff a smoke ring for every one ton of carbon dioxide released. Manufacturing this innovative element was a challenge and led to creating BIG Ideas – a unit in charge of developing the technological innovations drafted at the studio –, and had a huge media impact backed by a successful crowdfunding campaign.
The layout of Amager Resource Center also expresses the building's informative role, with the administration spaces located alongside the public areas in a multi-level atrium on the southwest facade, from which visitors can see the machinery. The program includes a cafeteria with panoramic views at the top of the skiing surface – an artificial slope of 11,000 square meters that can be used during any time of the year –, hike trails, and climbing walls. 
Obra Work
Planta de Tratamiento Amager, Copenhague Amager Resource Center, Copenhagen (Denmark).
Arquitectos Architects
BIG / Bjarke Ingels, David Zahle, Jakob Lange (socios responsables partners in charge); Claus Hermansen, Jesper Boye Andersen (jefe de proyecto project leader); Nanna Gyldholm Møller (arquitecto de proyecto project architect).
Colaboradores Collaborators
Realities United (anillo de humo smoke ring generator); Moe & Brødsgaard (estructura y energía structure and energy); Dr. Lüchinger+Mayer (fachada facade); Rambøll (maquinaria machines and traffic); Topotek 1/Man Made Land (paisajismo landscape); BIG IDEAS.
Fotos Photos
Aldo Amoretti, Alexander Piruli.