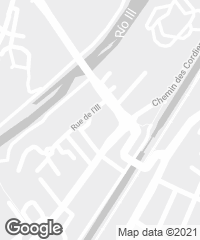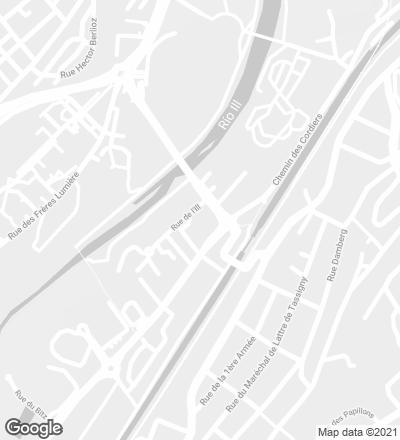 Laufen, in the Swiss canton of Jura, is best known outside the country for being the headquarters of the famous throat lozenge manufacturer Ricola. A new warehouse was required to automate the storage of lozenges and medicinal herbs. The starting point for a commission that basically involved designing an enclosure and deciding on its location was a 60 x 26 x 17 metre parallelepiped, governed by the dimensions of the shelf measurements. The stone wall of the neighboring abandoned quarry suggested an appropriate backdrop for the new unit, which was positioned close to this boundary to create a loading bay area with the rest of the factory. The enclosure of the building is inspired by the piles of freshly sawn wooden boards that are found in the sawmills of the surrounding Laufen valley.
The building structure as such consists of metal ribs anchored to the concrete slab, which hold a series of parallel wooden supports with small consoles. Fibrecement sheeting is screwed onto this wooden grid backing in a vertical and horizontal arrangement to provide the cool, dry environment required to store the merchandise. On the basis of the standard size of the shelving units, the facades are divided into three strata with five belts each. The top zone uses the panels in their standard manufactured size, while the width of the lower zones is the result of dividing it in accordance with the proportions of the golden section. The largest piece is in the intermediate part of the elevation and the smallest piece at the bottom, imposing a cadence on the facade with the nuance of gravity and the weight of the stacked merchandise.
As a finish for this succession of horizontal belts, the wooden backing juts out from above the top belt with a bracket construction that holds a pronounced fibrecement eave. Behind this dizzying succession of strips we see the zinc sheeting that hides the thermal insulation on a rear plane, insisting on the interpretation of the enclosure as 'a garment' for the warehouse. The mineral origin of the chosen material, which duplicates the surrounding jagged peaks of the Jura, and the two-dimensional format reflecting the wooden boards at the local sawmills, all contextualize the otherwise universal, anonymous assemblage of standardised shelving, producing a louvered envelope that breathes with the ease promised by the lozenges stored inside. [+][+]
Client
Ricola AG
Herzog & de Meuron Project Team
Partners: Jacques Herzog, Pierre de Meuron.
Planning
Construction Management: Jacques Herzog, Pierre de Meuron; Structural Engineering: R. Schmidlin; Electrical Planning: Elektro Burger.
Consulting
Metal Engineering: A. Schmidlin; Timber Construction: G. Kämpf AG.
Photos
Hisao Suzuki; Thomas Ruff