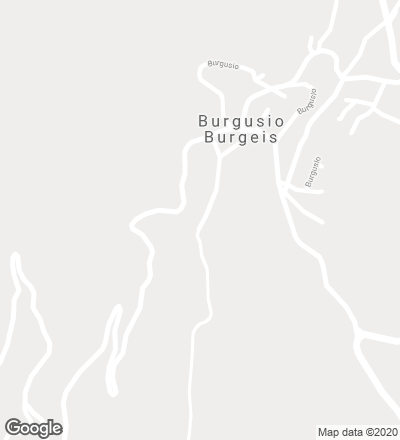 The main challenge in enlarging the agriculture school of Burgeis with a 2,500 square meter building was respecting the unique site, right at the foot of the medieval fortress of Castel Principe and across the Baroque abbey of Santa Maria. Hence the project was from the very start conceived as the result of modifying the slope facing the castle, in such a way that the complex and extensive program of the school could be accommodated underground: nine classrooms, meeting rooms, seminar facilities, stores, and a heating center.
All this has been placed in a telluric block whose green roof is but a continuation of the adjacent hill, and which stretches on a hundred meters, delineating itself in three parts corresponding to the geometry of the curves of the original terrain. The width of the bay – which varies between 23 and 12 meters – allows organizing the program so that the building services are placed along the outer edge, while the classrooms are laid out around three square-shaped courtyards – the largest of them with 11-meter sides – that serve to ventilate and bring light into the school.
The only two constructional elements visible on the outside are subtly designed rails of perforated steel plates that line the tops of the sunken courtyards, and the building's two entrances, which open up the hermetic stone wall of the main facade.
Obra Work
Escuela agraria Agriculture School, Burgeis (Italy).
Cliente Client
Provincia Autonoma di Bolzano.
Arquitecto Architect
Werner Tscholl.
Consultores Consultants
Janser & Fleischmann (electricidad electricity); Bruno Miori (instalaciones services); Wolfgang Oberdörfer (estructuras y seguridad structures and safety).
Fotos Photos
Renè Riller.