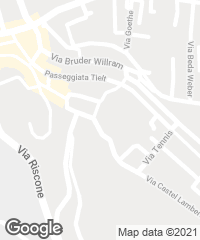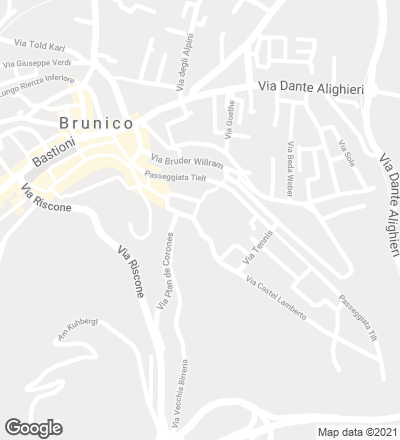 The historic center of bruneck, a small town in the Bolzano province of the Italian Alps is a unique urban agglomeration composed of a series of aristocratic villas featuring a large garden enclosed by walls. One of these former aristocratic villas houses the Ragenhaus music school. The project for its refurbishment and extension preserves the character of the original villa and proposes a sensitive relationship with the urban context. Seeking anonymity, the subtle development of the extension recuperates the characteristic villa typology of Bruneck, creating an 'inhabited border' that completes the original structure of the villa. The new building consists of two levels, one partially buried floor, and one above grade that delimits the garden – a space that becomes the central element of the project, connecting the existing building and its extension. Meanwhile, the refurbishment of Villa Ragen is characterized by the spatial transformation of the interior courtyard. A new roof characterizes and reconfigures this space with a precise system of skylights fit out with operable slats that control the amount of sunlight that reaches the interior spaces...[+][+][+]
Obra Work
Escuela de Música de Brunico Brunico Music School, Bolzano (Italy).
Arquitectos Architects
Barozzi Veiga / Fabrizio Barozzi, Alberto Veiga (socios partners); Cecilia Rueda (jefe de proyecto project leader); Raquel Corney, Marta Grz?dziel, Maria Eleonora Maccari, Isaac Mayor, Cristina Porta, Verena Recla, Agnieszka Samsel, Ivanna Sanjuan, Arnau Sastre, Hyekwang Shin, Maria Ubach, Cecilia Vielba (equipo team).
Colaboradores Collaborators
Ingenieurteam Bergmeister (estructuras e instalaciones structure and installations); NiRA Consulting (acústica acoustics); Conceptlicht (iluminación lighting); ELCH (escenografía scenography); Kauh Arquitectos (paisajismo landscape).
Superficie Area
2.200 m².
Fotos Photos
Simon Menges.