Kansai International Airport Terminal, Osaka
Renzo Piano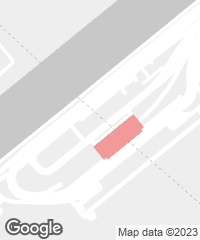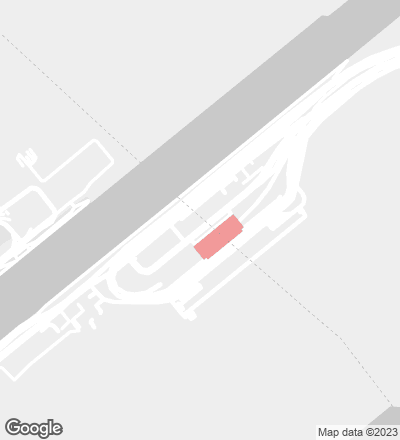 The result of an international competition, the construction of Kansai Airport, carried out in 38 months by 6,000 workers, meant a huge challenge. It had to be raised on an artificial island (that existed only on paper during the first stages of the project) in Osaka Bay and was to take in traffic of one of the busiest air routes of Japan as well as serve three major cities in the Kansai region: Osaka, Kobe and Kyoto. The Kansai Airport Terminal had to perform as an extraordinarily precise instrument assuming very strict demands: from a technical perspective, the airport terminal had to meet strict local regulations regarding earthquake and tidal wave safeguards; from an operational standpoint, it had to accommodate up to 100,000 travelers per day, organizing their flow along its almost two kilometers in length towards the 42 different boarding gates.
In this artificial environment the airport lacks an architectural context. Its elongated and sinuous form, which makes it resemble a unitary organism, addresses the sky, the sea and the endless landing and take-off paths as the only elements of reference. The curves of the building thereby evoke a line of dunes or a wave solidified upon touching ground. But, on the other hand, this combination of organic geometry and mechanical appearance also makes reference to aeronautics and to the airplanes parked in front of the terminal itself, expressed in a certain equivalence between the direction of the airport and of the planes, as well as the important influence that the study of the air flows has had for the design of both elements.
The form of the roof emerges from exhaustive aerodynamic studies of the currents of air in the interior of the building. In this way, the streams of air are chanelled from the passenger wing to the boarding wing without encountering any closed air ducts, following the shape of the roof. A series of mobile sculptures created by the artist Shingu are suspended from the ceiling and their constant movement testifies to effects of the streams of air. The engineer Peter Rice led the design of a free-flowing structure that would facilitate the movement of air – and contribute effectively to the criteria of economy and execution speed – consisting of asymmetrically arched trusses that cover the vast space of the international departures hall, and by tightened irregular arches that cover the boarding wing and produce on facade a lilting and repetitive rhythmn.
Cliente Client
Kansai International Airport Co. Ltd.
Arquitectos Architects
Renzo Piano Building Workshop; N. Okabe (socio responsable senior partner in charge); Nikken Sekkei Ltd., Aéroports de Paris, Japan Airport Consultants Inc. (arquitectos asociados associated architects)
Colaboradores Collaborators
S. Ishida (socio senior partner), J. F. Blassel, R. Brennan, A. Chaaya, L. Couton, R. Keiser, L. Koenig, K. McBryde, S. Planchez, R. Rolland, G. Torre, O. Touraine A. Chavela, I. Corte, K. Fraser, R. S. Garlipp, M. Goerd, G. Hall, K. Hirano, A. Ikegami, A. Johnson, C. Kelly, T. Kimura, S. Larsen, J. Lelay, K. McBryde, T. Miyazaki, S. Nakaya, N. Takata, T. Tomuro, O. Touraine, M. Turpin, M. Yamada, H. Yamaguchi, T. Yamaguchi, Y. Ueno (con with) G. le Breton, M. Henry, A. O'Carroll, A. Autin, G. Cohen, A. Golzari, B. Gunning, G. Hastrich, M. Horie, I. Kubo, S. Medio, K. Miyake, S. Montaldo, S. Mukai, K. A. Naderi, S. Oehler, T. O'Sullivan, P. Persia, F. Pierandrei, M. Rossato, R. Shields, T. Takagawa, T. Ueno, K. Uezono, J. M. Weill, T. Yamakoshi, M. Salerno, A. H. Téménidès, N. Westphal, S. Kano, A. Shimizu
Consultores Consultants
Ove Arup & Partners (estructura e instalaciones structure and mechanical engineering); Peutz & Associés (acústica acoustics); R. J. Van Santen, RFR (fachada façade); David Langdon & Everest, Futaba Quantity Surveying Co. Ltd. (control de costes cost control); Toshi Keikan Sekkei Inc. (cañón canyon); M. Desvigne, K. Nyunt (paisajismo landscape)
Fotos Photos
Dennis Gilbert/VIEW, Shinkenchiku-sha, Hata Yoshio.