California Academy of Sciences, San Francisco
Renzo Piano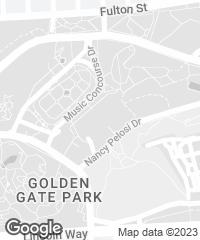 The motto of the almost centenary California Academy of Sciences, 'Exploring, explaining, and sustaining life of Earth,' inspired the design of its new headquarters, built to replace the old ensemble of buildings – severely damaged in the 1989 earthquake –, in San Francisco's Golden Gate Park. Sitting across from the de Young Museum by Herzog & de Meuron, the new Academy, with a large green and wavy roof, contains museum spaces, outreach and research areas, and specimen storage space.
As in the old Academy, in the new 37,000-square meter complex all buildings are grouped around a central courtyard, the piazza. Of these buildings, three have been conserved within the new project: the African Hall, the North American Hall, and the Steinhart Aquarium. On either side of the courtyard, two spheres house a planetarium and an Amazonian ecosystem. Beneath them is the aquarium, which receives natural light from the glass roof of the piazza. The research area, specimen storage, and administration are distributed within two volumes that flank the rear access, where the colonnade of access to the old aquarium on the piazza has been maintained, giving it a clear public character.
One of the objectives of the institution was to turn its new home into a model building in terms of sustainability, taking on an integral approach: from the recycling of materials from the old building to favoring natural lighting and ventilation and the efficient use of water and on-site energy produciton. The roof is the main ecological device in the Academy; covered as it is with autochthonous plants that need no watering, it adds green space, ensures high thermal inertia, and collects rainwater. Besides, the transparent canopy around the perimeter of the green roof contains 60,000 photovoltaic cells that provide more than 5% of the electricity required by the museum. To guarantee natural ventilation in the central space, challenged by the cross-shaped configuration and the 'obstacles' of the domes and piazza, tests and simulations were carried out using computational fluid dynamics. The choice of materials, recycling, the positioning of the spaces with respect to the natural lighting, natural ventilation, water usage (the Academy's water use is 30% below the limits marked by California regulations), rainwater recovery, and energy production: all of these design issues became an integral part of the project itself, and helped the museum obtain LEED Platinum certification.
Obra Work
Academia de las Ciencias de California California Academy of Sciences
Cliente Client
California Academy of Sciences
Arquitectos Architects
Renzo Piano Building Workshop, en colaboración con in collaboration with Stantec Architecture
Colaboradores Collaborators
M.Carroll, O.de Nooyer (socios responsables partners in charge) with S.Ishida (socio partner), B.Terpeluk, J.McNeal, A.De Flora, F.Elmalipinar, A.Guernier, D.Hart, T.Kjaer, J.Lee, A.Meine-Jansen, A.Ng, D.Piano, W.Piotraschke, J.Sylvester; and C.Bruce, L.Burow, C.Cooper, A.Knapp, Y.Pages, Z.Rockett, V.Tolu, A.Walsh; I.Corte, S.D'Atri, G.Langasco, M.Ottonello (delineantes CAD Operators); F.Cappellini, S.Rossi, A.Malgeri, A.Marazzi (maquetas models)
Consultores Consultants
Ove Arup & Partners (ingeniería y sostenibilidad engineering and sustainability); Rutherford & Chekene (ingenieria civil civil engineering); SWA Group (paisajismo landscaping); Rana Creek (cubierta verde living roof); PBS&J (acuario aquarium life support systems); Thinc Design, Cinnabar, Visual-Acuity (exposiciones exhibits)
Contratista Contractor
Webcor Builders
Superficie construida Built-up area
37000 m²
Presupuesto Budget
436 M €
Fotos Photos
Tim Griffith; Tom Fox SWA Group; Nic Lehoux