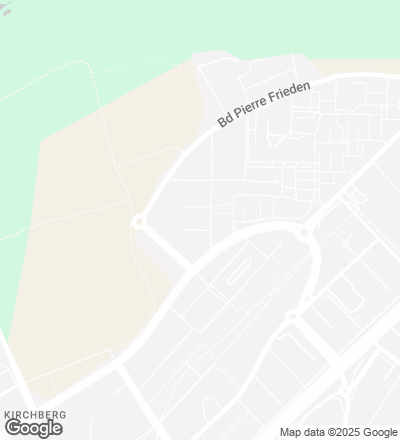 -
Two Madrid practices – the studio of Atxu Amann, Andrés Cánovas, and Nicolás Maruri on the one hand, and AMM-Adelino Magalhaes on the other – have in collaboration with João Nunes and Carlos Ribas of the Lisbon-based landscape architecture firm PROAP built these residential blocks in the Kiem neighborhood of Luxembourg's Kirchberg district.
Stemming from a 2013 competition, the project adjusts to the scheme set by the local code. Two sides are clearly differentiated: three steel volumes along the outer edge of the site, opening out to the city; and three timber-and-steel linear ones facing inward, optimizing views of the garden zones, which play a central role in the complex.
The blocks offer different housing typologies. Two duplex apartments, one on top of the other, become the axis of the project, especially in the building in the middle of the site, the least favorable position. The lower duplex connects with a garden at ground level, and the upper unit with the roof terrace: two two-floor dwellings with their respective yards and characteristics.
Housing in Kiem (Luxembourg)
Arquitectos Architects
amann-canovas-maruri / Atxu Amann Alcocer, Andrés Cánovas Alcaraz, Nicolás Maruri González de Mendoza; AMM / Adelino Magalhaes (arquitecto asociado partner architect)
Colaboradores Collaborators
Denis Calle Facal, Pablo Sigüenza Gómez, Joachim Kraft, Quique Zarzo Martínez, Jesús Sanabria
Consultores Consultants
PROAP Lda. (paisajismo landscape design); Fonds Kirchberg (promotor promoter); Baumeister-Haus (constructor constructor)
Fotografía Photographs
Miguel Fernández-Galiano