Spanish Pavilion, Expo Dubai 2020
Iconic Backwater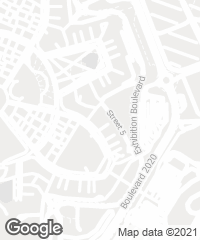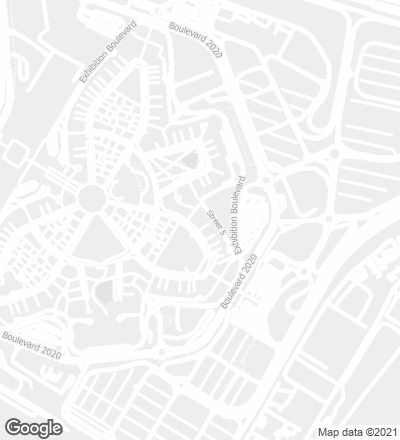 Expo 2020 Dubai, themed 'Connecting Minds, Creating the Future' and counting over 200 participants, kicked off with a ceremony almost a year after it was supposed to, owing to the Covid-19 pandemic, and welcomes the public from 1 October to 31 March 2022.
For the Spain Pavilion, the team formed by Atxu Amann, Andrés Cánovas, and Nicolás Maruri (Temperaturas Extremas Arquitectos) won the competition organized by Acción Cultural Española (ACE) with their project titled 'People and Places,' synthesizing the spirit of a scheme where the leitmotivs are participation and sustainability. With its useful area of 5,800 square meters, the pavilion presents a large plaza covered with cone-shaped volumes that serve both a climate and a representative function, being thermal chimneys that shade and ventilate the interior naturally while forming a recognizable image for the building. Passive bioclimate systems temper 60% of the spaces. Air enters along the perimeter through panels of moistened esparto grass leaves that generate adiabatic cooling, and exits through the cones thanks to the chimney effect. The pavilion's design is based on sustainability criteria, photovoltaic modules are incorporated in the cladding, and 90% of the materials is reusable.
Working around the motto 'Intelligence for Life,' the pavilion features two complementary exhibitions, designed by External Reference (Carmelo Zappulla) and Onionlab (Aleix Fernández): 'Glimmers,' which presents some Spanish contributions to universal culture and our country's ties with the Arab world; and 'The Forest of Intelligence, with trees made of a CO₂-absorbing material, which explains how Spain is taking part in the 2030 Agenda for Sustainable Development. An installation by the artist Daniel Canogar, created specially for the pavilion in collaboration with the composer Francisco López, hangs in the atrium. It comprises three ribbon-like screens, tangled in loops, where audiovisual material keeps changing through the interaction of visitors.
Obra Work
Pabellón de España Spanish Pavilion.
Cliente Client
Acción Cultural Española.
Arquitectos Architects
Amann-Cánovas-Maruri / Atxu Amann Alcocer, Andrés Cánovas Alcaraz, Nicolás Maruri González de Mendoza (socios partners); Denis Calle Facal, Pablo Sigüenza Gómez, Joachim Kraft, Borja Aznar Montero, Almudena Sánchez-Buitrago Morales, David Jiménez Iniesta, Alexandra Torres de Ayala (equipo team).
Consultores Consultants
eadAT Ingenieros (instalaciones MEP services); External Reference, Onionlab (diseño expositivo exhibition design); Instituto Universitario de Microgravedad Ignacio Da Riva (túnel de viento wind tunnel); Jesús Moreno y Asociados (diseño expositivo exhibition design); Mecanismo Ingeniería (estructura structure); Wanders Werner Falasi Consulting Architects (arquitecto local architect of record).
Superficie Area
5.800 m².
Fotos Photos
Fernando Alda, Luis Asín, Roland Halbe.