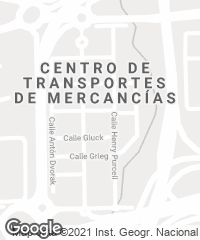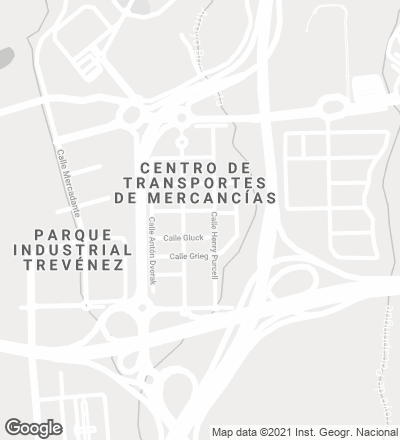 The extension of the Teatinos Campus is being done little by little, with the idea of gathering all the facilities of the University of Málaga in this area by the River Guadalhorce, outside the city. The first phase of the campus extension includes the Economic and Social Complex, gathering the Business Administration School and the Social Sciences and Labor Sciences universities.
With the idea of creating a 'place' within the campus, the center is set forth as an urban project, a small city characterized by the continuity of the public spaces. Three prisms that are placed parallel to one another form the complex, leaving between them pedestrian streets, parallel at once to the streets of the campus. Each piece houses one part of the program: the largest one includes the library, the assembly hall, the offices and the restaurant; the central piece contains the classrooms; the third piece accommodates the different departments and is linked to the other two through footbridges at different levels.
The treatment of the interior streets varies depending on the use of the containers.?The space between the two first volumes, with the computer rooms on top, is part of the lobby of access, because it is there that the modules for general services are located. The departmental module has greater independence. Though there are a majority of longitudinal itineraries, there is also a transversal connection that shortens the distance between the volumes.
The topography of the terrain, with a north-south facing slope, has allowed for the main access to be located on the first floor, which entails a double advantage: on the one hand it makes it possible to oversee the whole space right upon entering and, on the other, it makes the internal circulation of users easier.
The complex offers an eminently horizontal exterior image, made up of three parallelepipeds, each expressing itself in a different manner depending on the program housed inside. Given the intensity of sunlight in Málaga, its control becomes one of the main objectives of the project. Light acts nuancing the white and gray tones of the building, letting it blend into the landscape in spite of its dimensions. Light control is equally important in the interior, ensuring that the space will be comfortable and adapted to the assigned use: thus, the classrooms take in northern light and the computer rooms and library are toplit.
Cliente Client
Vicerrectorado de Infraestructuras, Universidad de Málaga
Arquitectos Architects
Luis Machuca Santa-Cruz
Colaboradores Collaborators
Luis Machuca Casares, María Machuca Casares, Manuel José Rodríguez Ruiz (arquitectos architects); José Manuel Caro López (arquitecto técnico quantity surveyor)
Consultores Consultants
TZ Ingeniería
Contratista Contractor
UTE FCC/Construcciones Vera
Fotos Photos
Duccio Malagamba