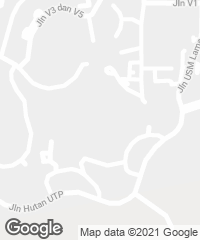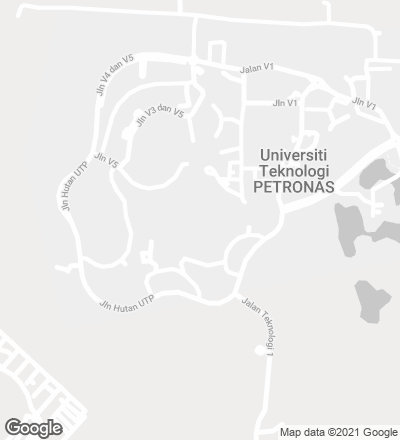 Founded at the instigation of the Malaysian government and funded by the oil company Petronas, the Universiti Teknologi Petronas (UTP) is the region's largest center for the study of civil, mechanical, chemical, and electrical engineering. Located in the new town of Seri Iskandar, 300 kilometres north of Kuala Lumpur, the 450-hectare-campus with room for 6,600 students responds to the site's naturally heterogeneous landscape of hills, woods, dunes, and man-made lakes formed by flooding disused tin mines.
To minimise interference with the natural, varied topography, particularly the jungle park situated at the center, the main academic buildings containing classrooms and research facilities, rising four stories, are arranged around the base of the site's hills in groups of four or five rectangles that are not set parallelly, but in a way that their short sides trace curves. The curves closest to the park are then connected by a series of canopies made of insulated metal decking and supported by slender tubular steel columns. The result is a five-pointed star formed by five semi-circles.
In response to the climate patterns of this part of the Malay Peninsula, where the monsoon season brings a merciless alternation of seething sun and torrential rain, the five canopies provide protection against glare, heat, and downpour for students and professors rushing from class to class along the pedestrian routes, as well as for the buildings themselves, the tips of which are tucked beneath their outer edges.
Four of the canopy intersections mark the entrances to student housing and 'pockets' of communal premises like cafés and shops as well as lecture theatres and a range of student support facilities. At the fifth node, by the campus's main entrance, is the drum-like chancellor complex, the university's principal social hub. Rising 21 metres and around 150 metres in diameter, it comprises two crescent-shaped halves connected by a public plaza. One half of it houses the university library and resource centre. The other half contains a 3,000-seat multi-purpose auditorium.
The construction technology took account of the capabilities of local contractors. The chancellor complex is built with reinforced concrete slabs supported on steel columns. The academic buildings are predominantly flat-slab pre-stressed concrete and modular bays sustained by reinforced concrete columns.
Cliente Client
Universiti Teknologi Petronas
Arquitecto Architect
Foster + Partners
Colaboradores Collaborators
GDP Architects
Consultores Consultants
Majid & Associates (estructura structural engineering); Jurukur Bahan Malaysia / KPK (aparejador quantity surveyor); Roger Preston & Partners (instalaciones M+E Engineering); Shah P.K. & Associates (arquitecto paisajista landscape architect); Vision Lighting Design (iluminación lighting engineering)
Fotos Photos
Nigel Young / Foster + Partners