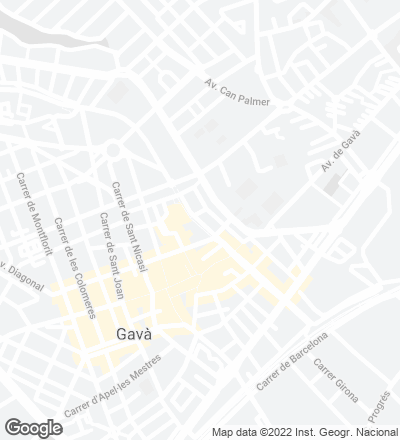 Standing through a key moment in history, the building of the Unió de Cooperadors came to being in 1934 with the initiative of workers in factories and different industries, which joined the cooperative movement and decided to hire Josep Lluís Sert and Josep Torres Clavé for the design of their headquarters.
In planning the building, located in the Rambla de Gavà, Sert took as starting point the function for which it was conceived: a space whose interior should foster synergy and collaboration, and which had to open up to the street and become a dynamizing element in town. The result is a piece that applies the principles of rationalist architecture. The human dimensions of the project show a clear influence of the Bauhaus.
The project recovers an emblematic building completed in 1936, but which suffered the consequences of the Civil War, and lost its original use. The aim is to recover the role for which it was conceived, adapting it to today's context and needs. The building is a three-story structure between party walls. The basement originally contained a storage space and services for members; sales and administration areas were on the first floor; and the social space with cafeteria was on the upper floor. Fortunately some of the most significant and representative elements of the architecture of GATCPAC have been preserved, despite the multiple interventions the building has undergone. Part of the facade was preserved, as well as the open-plan structure of metal supports, the tie-beam slabs and jack-arch brick vaults, and the curved stairs characteristic of Sert's architecture.
The refurbishment has restored the building to its original state but, to adapt it to the new uses of public buildings and current regulations, the project removes the superfluous additions to the original work, which Sert designed with a language that pursued an essence, sobriety, and economy based on rationality.
The rear services bay, which had undergone multiple transformations, has been emptied to create a triple space and new stairs connecting all floors, facilitating that adaptation to a new use.
The building will serve multipurpose uses linked to the entrepreneurship of young people in Gavà, evoking its origins and respecting its value as symbol of the cooperative movement and as expression of an architectural style that changed our way of understanding buildings, their relationship with people and their environment, and their political, economic, and social dimension...[+]
Cliente Client
AMB-Àrea Metropolitana de Barcelona Ajuntament de Gavà
Arquitecta Architect
Meritxell Inaraja i Genís
Colaboradores Collaborators
Laura Bigas Montaner, Amàlia Casals Gil, Ester Serradell Buhigas (arquitectas architects)
Consultores Consultants
Eskubi-Turró Arquitectes (estructura structure); Joan Antoni Rodón Bellalta (mediciones y presupuestos measurements and budgets); AIA Salazar-Navarro Activitats Instal.lacions Arquitectòniques (instalaciones mechanical engineering); COTCA, S.A. (estudio estructural y patologías structural study and pathologies); Patrimoni 2.0 Consultors (estudio cromático chromatic studio); Atenea Seguridad y medio ambiente (coordinación seguridad y salud health and safety coordination); Mònica Mauricio/ Àrea Metropolitana de Barcelona (arquitecta técnica quantity surveyor)
Contratista Contractor
REHAC, SA
Superficie construida Floor area
524m²
Presupuesto Budget
732.182€ (PEM)
Fotos Photos
Adrià Goula