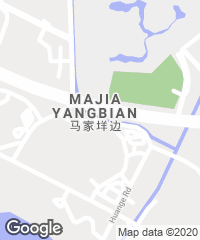 After the earthquake that hit Sichuan province in 2008 with tragic consequences, the Chinese government laid out a comprehensive plan to revitalize the affected areas, and this included the creation in the city of Chengdu, with the partial sponsorship of Unesco, of a cultural park devoted to national traditions. Besides exhibition pavilions and a hotel, the program contemplated a building to house a restaurant and a private club, which has just been completed.
Protected by double masonry walls, this new 4,000-square-meter construction unfolds in the form of a series of spaces organized around courtyards concatenated in the manner of classic Chinese gardens, and covered by slanting slabs of reinforced concrete clad with strips of wood recalling the typical striations of roofs in the traditional architecture of the country. The building's most characteristic feature is not, however, this reinterpration of China's construction traditions, but rather its dynamic facade of bricks bonded in sinuous rows in a seemingly random geometry. Taking inspiration from the flow of water, calculated by means of a sophisticated software program, and executed with special metal-toned brick pieces by local workers, the resulting bond, with its decorative tapestry, aspires to refute Louis Kahn's famous maxim about the destiny of brick being an arch.
Obra Work
The Lanxi Curtilage in Chengdu, China.
Cliente Client
International Intangible Cultural Heritage Park, Chengdu.
Arquitectos Architects
Philip F. Yuan / Archi-Union Architects.
Colaboradores Collaborators
Lv Dongxu, Meng Yuan, Alex Han (equipo de proyecto project team).
Fotos Photos
Shen Zhonghai.