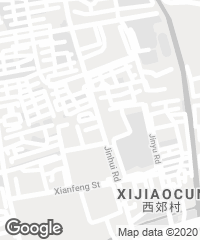 On the southern shore of Huangpu River, in the financial district of Pudong in Shanghai, an old shipyard built in 1972 is transformed into a mixed-use complex with shops, a theater, and an exhibition space. The main challenge of the project was to maintain the monumental character of the original structure that housed a large continuous void of 200 x 45 x 26 meters. The requirements of the program are fulfilled with a compact design that reserves three large atriums with the original height: two transversal lines that extend the layout of the urban fabric and a longitudinal one that connects the different activities. This compressed void emphasizes the verticality of the building and dramatizes the encounter between the human scale and the colossal size of the shipyard. Instead of being concealed, the load-bearing structure is freed from obstacles so that it adopts a leading role in the characterization of the space. In the same way, on the outside the design seeks to capture the essence of the existing walls by means of a pixelled screen of bricks suspended on steel cables that recreate the irregular features of handmade bricks. This new permeable facade lets in light and views, and establishes a gradation between the solid original walls and the light new enclosure.

Arquitecto Design Architect
Kengo Kuma & Associates
Cliente Client
CSSC Complex Property Co.
Arquitectos Architects
Kengo Kuma, Javier Villar Ruiz, Yutaka Terasaki, Qiu Tian, Rita Topa, Hung Renjie, Sum-ying To (Kengo Kuma & Associates); Chen Wei-Chih, Shirley Woo, Stephy, Junki Wakuda (ex-empleados de Kengo Kuma & Associates Kengo Kuma & Associates farmar staff)
Colaboradores Collaborators
SIADR (arquitecto local local architect); ARUP Shanghai (estructuras, instalaciones y muro cortina structural, MEP and wall engineer); Panasonic & ARUP Shanghai (diseño de iluminación lighting design)
Consultores Consultants
China Poly Group Corporation (teatro theater consultants); Life Style (comercio retail consultants)
Contratista Contractor
Shanghai Construction Group
Fotos Photos
Eiichi Kano, Erieta Attali