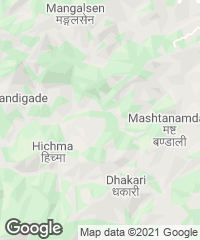 The New York practice of Sharon Davis worked with the NGO Possible Health and the Nepalese government in raising new medical facilities in Achham, one of Nepal's poorest and most remote regions. Surrounded by mountains in the Seti River Valley, the complex comprises five buildings for actual healthcare attention, an administrative block, and accommodations for staff and their families.
The language of the project is determined by the material quality of rammed earth, mixed with 6% cement for more stability, durability, and seismic resistance. The reusable plastic formwork accelerated construction time and allowed employing untrained workers from Achham. Local stone is used for the foundations, retaining walls, and paths. Some of the furniture, doors, and window louvers were made with wood from the indigenous sal tree. The roofs present solar panels and thermal insulation.
Obra Work
Hospital Bayalpata, Achham (Nepal) Bayalpata Hospital, Accham (Nepal).
Cliente Client
Possible Health / Nyaya Health; Nepal Ministry of Health and Population.
Arquitectos Architects
Sharon Davis Design / Sharon Davis (director principal); Jeff Wandersman, Tyler Survant (directores de proyecto project managers); Sarah Witkin (equipo team).
Consultores Consultants
eDesign Dynamics (gestión de residuos waste/water engineering); Ethicons-EWES J/V (arquitecto e ingeniero local architect and engineer of record); Office of Structural Design (estructura structural engineering); SunFarmer (instalador de paneles solares energy installer); Transsolar Climate Engineering (estrategias sostenibles sustainability consultant); XS Space (paisajismo landscape).
Contratista principal Main contractor
Subedi-Associate J/V.
Superficie Area
4.225 m².
Fotos Photos
Elizabeth Felicella.