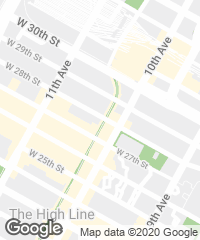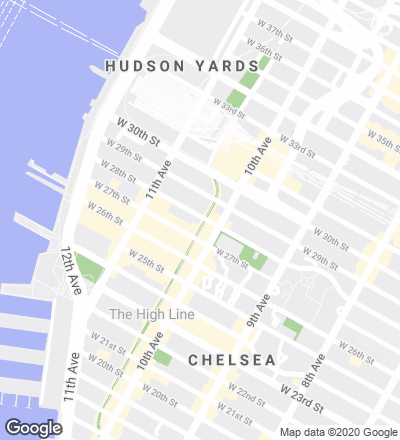 With its division into several levels and the variety of spaces generated inside it, this sinuous luxury apartment building located at the intersection of the High Line and West 28th Street in New York City evokes the connections at different altitudes and the enormous degree of social interaction existing in the surrounding public space as a result of turning abandoned train tracks into something else.

The project involves 39 condominium units distributed in 11 stories, with bespoke interior spaces, technologies integrated into them, and communal zones including a spa, a skylit swimming pool, a sculpture garden, and a recreation room complete with an IMAX cinema. The facade is fragmented vertically by means of a series of artisanally executed steel pieces intersecting in V shapes. Brushed and tinted manually, these panels evoke the industrial past of the Chelsea neighborhood while strking a contrast with all the brick buildings around.

Obra Work
Edificio residencial 520 West 28th en Nueva York (Estados Unidos) 520 West 28th Building in New York (USA).
Arquitectos Architects
Zaha Hadid Architects.
Construcción Construction
Ed Gaskin, Filipe Pereira, Stella Dourtme.
Fotos Photos
Hufton + Crow.