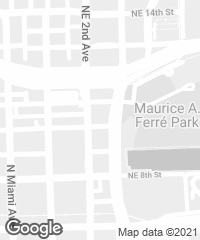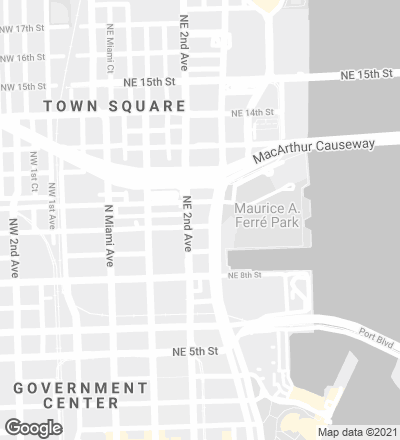 Rising 216 meters and 62 floors, this residential skyscraper is located on Biscayne Boulevard, opposite Museum Park, site of Miami's new museums.
Designed by Zaha Hadid before she died in 2016, the building presents a curved exoskeleton of concrete that structures its perimeter in a web of flowing lines, combining lateral bracing with the structural support. Columns at the base fan out as the tower rises to meet at the corners. The lower terraces overhang, while the higher ones are incorporated behind the structure.
The faceted, crystal-like facade contrasts with the solidity of the structure, designed to resist the area's frequent hurricanes.