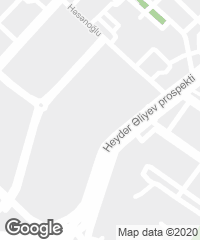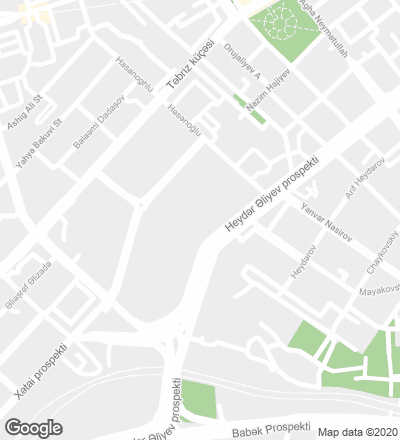 Architecture and urban planning in Baku reflect the legacy of the Soviet Union, which Azerbaijan belonged to until 1991. Since independence, the country's government has invested in modernizing the city's infrastructures. The new Heydar Aliyev Center is part and parcel of this urban renewal and aspires to become the main impulse of cultural programs in the region at large. With its dominant undulating forms, the design of the building breaks with the rigid and monumental Soviet architecture typical of Azerbaijan's capital, to draw inspiration from aspects of Azeri culture, such as, for example, the geometry of its calligraphy. It thus has a succession of curves sending a message of optimism and progress to a nation steep in the process of development. With the intention of creating a fluid space in the entire project, a square takes in the building to stretch on and become a spacious public foyer, which, in turn, welcomes visitors and spreads them out within the over 100,000 square meters of the program dominated by an auditorium and a museum. Digital tools were used to materialize the complex volumetric scheme, making it possible not only to systematize manufacturing processes but also to monitor the whole evolution of the work. Outstanding, too, is the lighting, which at nightfall makes the building all the more spectacular, emphasizing the continuity between exterior and interior.

Obra Work
Centro Heydar Aliyev Heydar Aliyev Center, Baku (Azerbaijan).
Arquitectos Architects 
Zaha Hadid Architects / Zaha Hadid, Patrik Schumacher.
Colaboradores Collaborators
Saffet Kaya Bekiroglu (jefe proyecto project leader); S. Sheikh Akbari, S. Li, P. Soo Kim, M. Boles, Y. Gin, L. Muller, D. Manisali, L. Liu, J. Lemos, S. Fuchs, J. R. Tramoyeres, Y. Du, T. Parvin, E. Patat, F. Mansour, J. Glas, J. Bartolome, M. Grau, D. Zachariah, C. Baskin, D.Widrig, M. Mutlu.
Fotos Photos
Hélène Binet, Luke Hayes, Hufton and Crow, Iwan Baan.