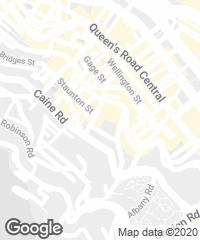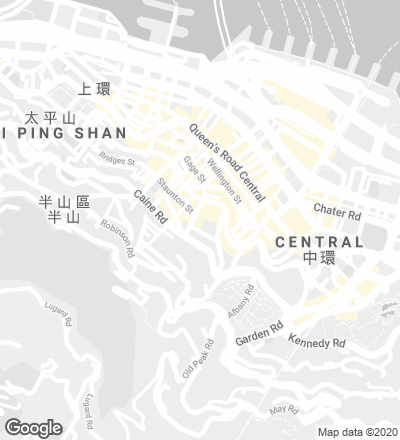 The former Central Police Station, Central Magistracy and Victoria Prison, known to the locals as 'Tai Kwun' (or big station), is a walled compound of heritage buildings at the commercial center of Hong Kong Island. Established by the British after 1841 as the colony's main police station, magistracy and prison, the site is one of Hong Kong's most important remaining historic monuments. From an urban perspective, the compound is a rare "courtyard" in the middle of one of the densest cities in the world, and has become an urban oasis of openness and calm within a forest of commercial and residential high-rises. The compound is structured around two large courtyards: the Parade Ground and the Prison Yard. The project aims to preserve the openness and distinct character of both and to revitalize them for public use as a new type of urban found space.
The Parade Ground is surrounded on each side by several of the site's most historic buildings, resulting in a formal open space with generous room for public recreation, events, direct access to restaurant and retail attractions, as well as smaller-scale cultural and educational spaces. The Prison Yard is subtly transformed from a rough and forbidding area to a new open space dedicated to cultural programming. Here, two distinctive volumes that float tightly above the surrounding granite walls are carefully inserted with a cantilevering shape. While the former buildings maintain their historical presence, the new ones establish a new relationship with the site by cantilevering just above the wall and allowing for new public and circulation spaces to be created below. At the same time, the buildings become new markers at the two ends of the compound, bringing attention to a formerly closed-off part of the city.
The new volumes will complement the arts and culture programming of the former surrounding halls. While much of the original architecture and traces of the past are kept in the existing buildings, the new ones feature larger and more flexible spaces with technical facilities. Also, they provide covered outdoor gathering spaces, like a large stair for informal seating. The new constructions are both clad with a cast aluminum facade unit system that echoes the existing granite block elements of the surrounding wall. The use of 100% recycled aluminum as a material provides a distinctive architectural expression and materiality. The units are arranged in a system that obscures from view mechanical areas while porous enough to allow air circulation and views to the outside when desired.
Client
The Hong Kong Jockey Club
Herzog & de Meuron Project Team
Partners: Jacques Herzog, Pierre de Meuron, Ascan Mergenthaler (Partner in charge)
Project Team: Vladimir Pajkic (Partner), Edman Choy (Project Director, Associate), Chi-Yan Chan (Project Manager), Raymond Jr. Gaëtan (Associate).
Abdulfatah Adan, Roman Aebi, Maximilian Beckenbauer, Aurélie Blanchard, Emi Jean Bryan, Alexander Bürgi, Soohyun Chang, Julien Combes, Massimo Corradi, Duarte de Azevedo Coutinho Lobo Antunes, Dorothee Dietz, Peter Dougherty, Piotr Fortuna, Luis Gisler, Carl Kristoffer Hägerström, Kelvin Ho, Justin Hui, Kentaro Ishida, Anna Jach, Sara Jardim Manteigas, Hauke Jungjohann, Anssi Kankkunen, Rina Ko, Johannes Rudolf Kohnle, Dannes Kok, Pawel Krzeminski, Jin Tack Lim, Mark Loughnan (Associate), Jaroslav Mach, Donald Mak, James Albert Martin, José Ramón Mayoral Moratilla, Olivier Meystre, Lukas Nordström, Cristian Oprea, Leonardo Pérez-Alonso, Thomas Polster, Maki Portilla Kawamura, Tom Powell, Günter Schwob, Oana Stanescu, Kai Strehlke, Fumiko Takahama, Zachary Vourlas, Kenneth Wong, Sung Goo Yang, Daniela Zimmer.
Planning
Design Consultant: Herzog & de Meuron; Executive Architect: Rocco Design Architects Ltd.; Conservation Architect: Purcell; Structural Engineering, Lighting Consultant: Arup Hong Kong; Arup London; Civil Engineering, Facade Engineering, Security Consultant, Fire Engineering, Geotechnical Engineering, IT Consultant : Arup Hong Kong; Acoustics Engineering: Shen Milsom & Wilke Ltd.; AV consultant: Shen Milsom & Wilke Ltd.; BEAM+ Sustainability Consultant: Hyder Consulting Ltd.; Environmental & Archaeology Consultant: ERM; Landscape Consultant: AECOM; MEP Engineering: J Roger Preston Ltd.; Planning Consultant: Townland Consultants Ltd.; Quantity Surveyor: Rider Levett Bucknall Ltd.; Signage: Marc & Chantal Design; Traffic: MVA.
Consulting
Building Physics: Transsolar Energietechnik GmbH; Art Advisor: David Elliot; Metallurgist: C M Whittington & Associates Pty Ltd.; Retail Operation: Knight Frank; Scenography: dUCKS scéno; Theatre Advisor: Hong Kong Academy of Performing Arts; Tree Survey: Hong Kong University, Prof. C Y Jim.