Museum of Contemporary Art, New York (project stage)
SANAA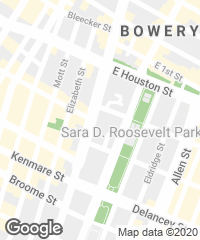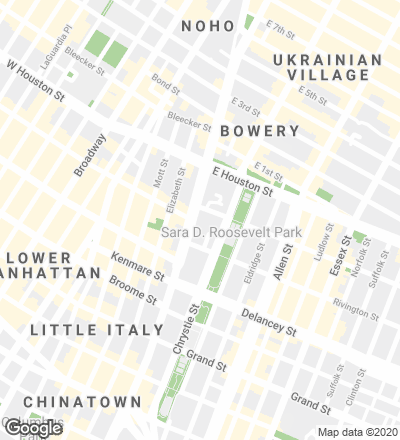 The Museum of Contemporary Art of New York, a prestigious artistic institution founded in 1977, will soon have a new building. After changing location several times, currently it is developing its activity in the heart of the New York neighborhood of Chelsea. Its new home will be the Bowery, a lively commercial area on the Lower East Side that is undergoing major redevelopment and is expected to become an important cultural center.
A volume of stacked cubes that shift off axis and have varying proportions (the boxes have different floor-to-ceiling heights and floor plans), the museum sits in a very small plot amid the dense urban fabric and therefore must grow vertically in order to accommodate the whole program. Each one of the boxes contains a different function and they are all interconnected through a vertical communication core tucked into which are the elevator shafts and staircases. Thanks to the shifting cantilevers the boxes containing the exhibition rooms can have skylights that ensure natural illumination in the interior spaces.
The load-bearing steel structure is clad in white aluminum, protected by a second skin of perforated panels made of the same material and connected with almost imperceptible joints, presenting itself as a continuous surface of milky shine, which contrasts with the surrounding buildings. At street level, the facade takes the form of a clear glass enclosure that let passers-by catch a glimpse of what is happening inside, thus highlighting the public character of the institution.
The ground floor has an area for the loading and loading of artworks, visible from the exterior, and a main lobby of access that articulates the space between the information desk, a small café and the museum shop. The sensation of spatial continuity is repeated on the last floor; it contains a cafeteria open to a terrace from which it will be possible to enjoy spectacular views of the skyscrapers of the island's financial district. The three intermediate levels accommodate the exhibition rooms, whereas the offices and pedagogic facilities, including a library and reading room, are distributed between the fifth and sixth floor. With a total surface area of approximately 5,500 square meters, the newbuilding will double the space it currently devoted to exhibitions and shall reinforce the educational activities linked to the museum program.
Clientes Clients
New Museum of Art
Arquitectos Architects
Kazuyo Sejima+Ryue Nishizawa/SANAA: Guggenheime Architects (SD1)
Colaboradores Collaborators
Florian Idenburg, Jonas Elding, Javier Haddad Conde, Koji Yoshida, Junya Ishigami, Hiroaki Katagiri, Toshihiro Oki, Yorikata Hayashi, Yoshitaka Tanase, Fenna Haakma Wagenaar, Jamin Morrison
Consultores Consultants
SAPS-Sasaki and Partners (estructura structure); Guy Nordenson and associates (ingeniería structural engineer); ARUP (instalaciones mechanical engineering); Tillotson Design Associates (iluminación lighting); Front Inc (muro cortina curtain wall consultant)