Metro Headquarters and Museum, Madrid
NEXO arquitectura - Gutiérrez-de la Fuente Arquitectos -Andrés Perea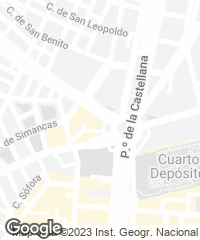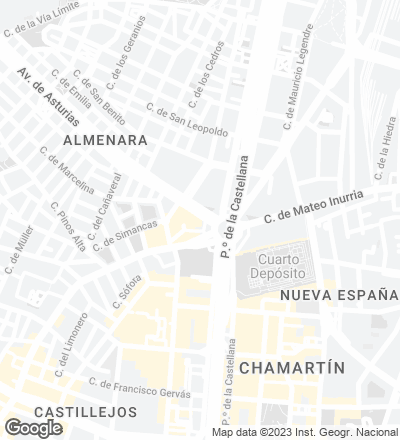 The CIT (Centro Integral de Transporte) is an initiative of Metro de Madrid to build a transport center in the old sheds of Plaza de Castilla in Madrid. The competition was called in 2016, and the team formed by the architects Lourdes Carretero, Manuel Leira, Julio de la Fuente, Andrés Perea, and Iván Carbajosa carried the day with an urban regeneration proposal. The project partially preserves an obsolete metro facility that was still on the plot, and adds a series of buildings connected below grade, distributed around a garden of industrial character, which will centralize the office spaces and services related to transportation in the Community of Madrid.
The project for the new Metro offices maintains the original topography. This allows to reduce the urban fabric, create new connections, and contributes to visual and physical permeability between the building, the garden, the city, and the history of the place.
With the idea of recovering, updating, and reusing, in an exercise of urban archaeology, the complex uses the structure of the old sheds and their mobile elements to build the central garden. The color yellow, tied to the industrial culture of the metro, is maintained.
The servicing spaces of the Metro Headquarters are organized in a central wooden core that evokes the subway's past; it adds warmth and organizes the spaces together with the prefabricated pieces and other construction elements.
The building floats over a ground level that is anchored to the site with metallic pillars – double HEM – in a V shape and painted yellow to evoke the old structures of the railway sheds and other elements in the garden.
The HVAC system, based on a grid of chilled beams, is located in the interaxes of the prefabricated T- beams. The design includes renewable energy solutions including 56 geothermal wells and 512 photovoltaic solar modules.
Obra Work
Centro Integral del Transporte del Metro de Madrid Centro Integral del Transporte de Metro de Madrid (CIT), Madrid (Spain)
Año del concurso Competition year
2016
En construcción Under construction
2019 -
Cliente Client
Metro de Madrid, Comunidad de Madrid
Arquitectos Architects
Nexo Arquitectura + Gutiérrez-delaFuente Arquitectos + Andrés Perea Arquitecto
Equipo Team
Pasquale Ludovico, Silvia Acera, José Antonio Arias, Teresa Castillo, Javier García, Flavio Martella, Eva Martínez, Marta Guedán, Ignacio Cimadevilla, Alejandro Estébanez, Laura Puchades, José Mª Nuñez (concurso competition)
Arquitectos responsables del Metro de Madrid Architects responsible for Madrid Metro
Victorino Arranz, Mariluz de Baldasano
Colaboradores Collaborators
Jorge Carrión - Carrión Arquitectura Técnica (arquitecto técnico technical architect), Batlle i Roig Arquitectes (paisajismo landscape), Valladares Ingeniería, BAC Ingeniería, Aiguasol (estructuras e instalaciones structure and MEP), VERDE – GBCe (certificación energética energy certification), Safecor (coordinación seguridad y salud Coordination of construction work health and safety), CPV-CEP Ibérica (control técnico technical control), Ismael Gómez - THREE VISUAL (visualizaciones 3D 3D visualization), MaqGil Maquetas, Gilberto Ruiz (maquetas models),
Constructora Constructor
Ferrovial Agromán, COMSA
Fotografía Photographs
Fernando Alda, Jardín 1