Musée de la Romanité Narbo Via, Narbonne
Wakes of the past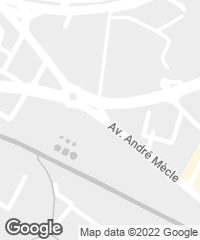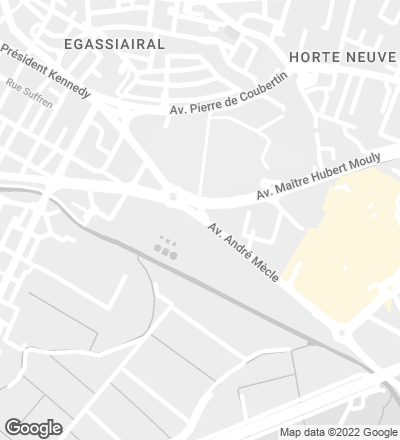 Located close to the Canal de la Robine, a museum rises like a temple consecrated to the Roman heritage of a city which was an important node in the network of roads of Gaul.
The main spaces are organized in a single level on a plinth, under the protection of a large overhanging roof made of prefabricated elements, which gives the construction the poise of a classical civic building.
The loadbearing walls provide thermal inertia and present a layered texture achieved with dry mix concrete tamped on the site. The result looks like opus caementicium, a material commonly used in Ancient Rome.
The spine of the museum building is a structure that harbors a thousand funerary steles. This is a key part of the exhibition program, facilitating the restoration work of archaeologists and giving the public a view of it.
Obra Work
Museo Romano Narbo Via, Narbona (Francia)
Musée de la Romanité Narbo Via, Narbonne (France).
Cliente Cliente
Région Occitanie.
Arquitectos Architects
Foster+Partners / Norman Foster, Spencer de Grey, David Nelson, Grant Brooker, Andy Bow, Hugh Stewart, Francois Curato, Angelika Kovacic, Piers Heath, Roger Ridsdill-Smith, Fillipo Bari, Trevor Barrett, Ariadna Barthe Cuatrecasas, Peter Donegan, Carole Frising, Ed Garrod, Vagelis Giouvanos, Ricardo Candel Gurrea, Andres Harris, Helene Huang, Raphael Keane, Amanda Lyon, Berenice del Valle Moran, Adeline Morin, Raffaella Panella, Raj Patel, Alex (Zhen) Qian, Camilla Sand, Daniel Skidmore, Thang Vu (equipo team).
Consultores Consultants
Jean Capia (arquitecto colaborador collaborating architect); Studio Adrien Gardère (museografía exhibition design); Oger International (ingeniería concept engineering); SECIM (estructura structure); Technisphere (ingenería medioambiental e instalaciones environmental engineering and MEP services); Urbalab (ingeniería civil y paisajismo civil engineering and landscape); George Sexton Associates (iluminación lighting); Peutz (acústica acoustics); CSD (protección contra incendios fire protection); OnSitu (medios audiovisuales audiovisual media).
Superficie Area
8.765 m².
Fotos Photos
Philippe Chancel, Nigel Young.