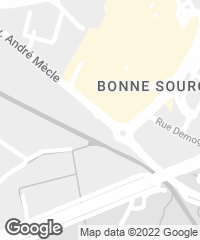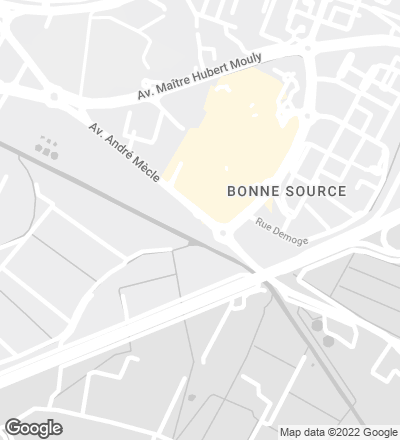 Once a vital Roman port, the city of Narbonne in southern France has an impressive legacy of buildings, ancient relics and archaeological sites. The new Musée de la Romanité Narbonne, commissioned after an international competition, will become a new landmark at the entrance to the city, as well as one of the main attractions within the cultural and touristic itineraries of the Languedoc-Roussillon region. Located on a site adjacent to the Canal de la Robine, which links the Aude River with the Mediterranean Sea, the landscaping around the building reinforces the connection with the water to create a tranquil natural setting. Inspired by formal French gardens and the Roman courtyard, the museum's grounds feature green spaces, shaded areas, a footbridge across the canal and an amphitheatre for open-air displays and events.
The centrepiece of the museum is a collection of more than 1,000 ancient stone relief funerary blocks excavated nearby. Their display forms a natural barrier at the heart of the simple, rectilinear building, separating the public galleries from the more private research and restoration spaces. In this way, though visitors will not access the laboratories, they will however be able to glimpse the work of the archaeologists and researchers through its mosaic of stone and light, and the flexible display framework allows the reliefs to be easily reconfigured and used as an active tool for learning.
The building incorporates galleries for permanent and temporary exhibitions, a multimedia education centre and library, as well as restoration and storage facilities. These spaces are arranged over a single storey with administrative offices at mezzanine level and are all unified beneath a concrete roof canopy, which provides thermal mass and contributes to a comprehensive environmental strategy. Imitating the climate control systems used in Roman villas and thermal baths, a buried network of conduits below the main level cools the air through grilles located in the supports. Light reaches the museum's interior spaces through glazed walls, while the canopy is elevated above a clerestory and punctuated with light wells. Along the outer perimeter, the concrete beams of the roof are extended to shade a wide public plaza around the museum.
Cliente Client
La Region Amenagement (LRA)
Arquitecto Architect
Foster + Partners
Colaboradores Collaborators
Jean CAPIA
Consultores Consultants
Oger International (estructura structural engineering); Gardiner & Theobald (aparejador quantity surveyor); Oger International (instalaciones M+E engineering); Urbalab (paisajista landscape architect); George Sexton (iluminación lighting engineering); Adrien Gardere