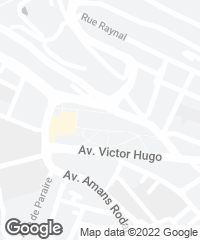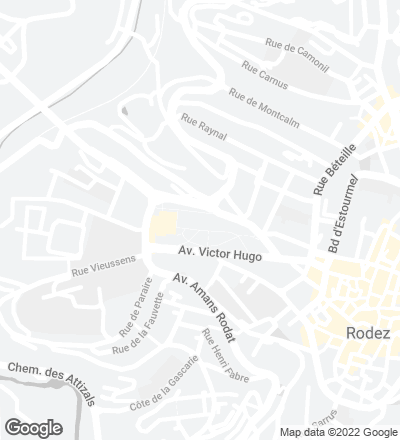 The museum devoted to Pierre Soulages – artist born in 1919, one of the fathers of informalism in France – rises in a park of his hometown, Rodez, very close to the great Gothic cathedral that lords over the urban fabric. The location determines the way the museum is inserted into its environment, using an existing slope to divide the building into two parts: on the one hand, a plinth half-buried in the gradient; on the other hand, an ensemble of blind parallelepiped volumes clad with core-ten steel and incrusted into the inclination. The 1,700 square meters of exhibition space are organized by means of a long circulation block stretching parallel to the street that the visitor enters from, and intersecting with several transversal volumes to create the building's exterior image: a set of boxes of varying height, depth, and separation, but which follow a rhythmic order. With their blind facades, the boxes fill with the mysterious light that carefully seeps in through the skylights.

Obra Work
Musée Soulages, Rodez (Francia).
Client Client
Communauté d'agglomération du Grand Rodez.
Arquitectos Architects
RCR Arquitectes; G. Trégouët (arquitecto asociado associate architect).
Consultores MAW
Philippe Maffre (escenografía scenography); ARTEC3 / M. Ginés (diseño de iluminación lighting design); Grontmij / P. Laugier, P. Cariven (estructura e instalaciones structure and MEP); Thermibel Acousthique / F. Fourel (acústica acoustics); Maquet3 (maquetas models).
Fotos Photos
Pep Sau; Hisao Suzuki; Christian Richters.