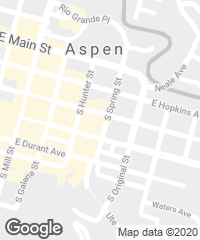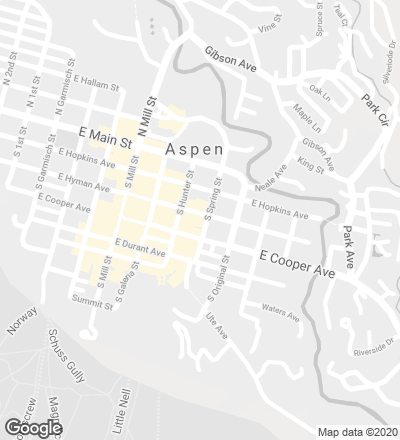 The new building for the Aspen Art Museum sits on one of the geological formations that characterize the area, surrounded by a succession of crests colonized by clusters of constructions thanks to their natural beauty and their being possible sites for skiing.
A hybrid structure of concrete, steel, and wood, the 3,000-square-meter building replaces the power plant that harbored the old museum. It is a construction well integrated into its environment which in the texture and color of its facade, a fabric of wooden strips, imitates the buildings of brick masonry that surround it, and produces tricky effects. So while from afar the building looks like a hermetic monolith, getting closer to it enables one to see through the gaps of the skin and appreciate the qualities of the interior, which takes on protagonism when lit at night.
Once visitors arrive at the front of the museum, they can enter in any of two different ways: the conventional way, through a crack in the plinth that leads to the reception area and the six exhibition halls; or the ritual route, through the staircase which, sunken between the outer fabric and the inner glass skin, rises directly to the sculpture garden of the roof-deck. If they choose the latter option, they find themselves under a roof of wooden trusses, and can admire the nearby Red Mountain, to then begin the descent, as in skiing.
Obra Work
Museo de Arte de Aspen Aspen Art Museum (USA).
Arquitectos Architects
Shigeru Ban Architects / Shigeru Ban, Dean Maltz.
Colaboradores Collaborators
Nina Freedman (gestión del proyecto project manager); Zachary Moreland (responsable del proyecto project architect); Ji Young Kim, AIA, Mark Gausepohl, Jesse Levin, Christian Tschoeke, Grant Suzuki, Takayuki Ishikawa (equipo de proyecto project team).
Consultores Consultants
JKL&A, Inc, Hermann Blumer (Création Holz Gmbh) (estructuras structures); Front (fachada envelope); Spearhead (fabricante de madera a medida custom timber manufacturer).
Fotos Photos
Michael Moran.