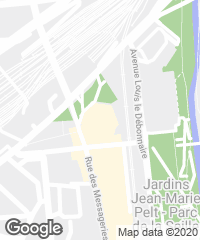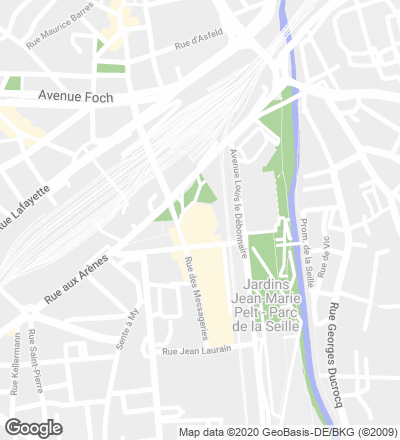 In January 2003, the Pompidou Center and the City of Metz announced the decision, in agreement with the French Ministry for the Arts, Culture and Communications, to set up the first decentralized branch of the Centre National d'Art et de Culture Georges Pompidou in Metz. The architectural competition for the design of this new venue was launched in March, with the participation of Foreign Office Architects (FOA), Shigeru Ban and Jean de Gastines, Herzog & de Meuron,?Stéphane Maupin and Pascal Cribier, NOX?Architekten and Dominique Perrault. Among all of them, the proposal finally selected was that of Ban and De Gastines. 
 The complex occupies a total surface area of 10,660 square meters, with 5,000 of them devoted to exhibition space. The roofing will be made up of hexagonal wooden units resembling the cane-work pattern of a Chinese hat. It is ninety-meter-wide hexagon made of laminated wood beams placed at 2.9 meter intervals. To provide greater resistance and enable long spans of up to forty meters, its construction has been divided into two intertwined layers with different directions. This structure will be covered with a waterproof membrane made from fiberglass and teflon (PTFE or polytetrafluoroethylene), which protects the interior atmosphere of the building. 
The museum lobby contains the admissions area, a bookshop, a documentary resource center on modern and contemporary art, offices and toilets. Behind the lobby is a large central atrium, a void of 1,200 square meters presided by the communications core. It is in this place, with ceilings rising progressively from a height of 5.70 to 18 meters, where the largest art works will be placed, welcoming visitors. Directly accessible from this lobby is the circular volume of the cafeteria, the auditorium, the creative studio and, on the roof, the restaurant, with a large south-facing balcony overlooking the garden. The exhibition galleries, with a length of 80 meters, hover over the atrium. The interiors, with no supporting pillars thanks to a highly innovative approach resembling the technology used in bridge building, will display art pieces from the 20th and 21st centuries that proceed from the Musée National d'Art Moderne, which treasures 59,000 works of art of which only 1,300 are currently diplayed at the Paris Pompidou, due to lack of space. The ends of the galleries are pierced by large picture windows that frame the views of the city of Metz and the Seille River park.

Cliente Client
CA2M, Ciudad de Metz
Arquitectos Architects
Shigeru Ban Architects Europe & Jean de Gastines Architectes; Philip Gumuchjian (asociado del concurso associated architect, competition only)
Consultores Consultants
Ove Arup & Partners, Terrel (estructura structure); GEC Ingénierie (instalaciones HVAC); Scenarchie (diseño de la sala theater design); Commins Acoustic Workshop (acústica acoustics); L'Observatoire N°1, ICON (iluminación lighting);
Contratista Contractor
Demathieu et Bard
Fotos Photos
Shigeru Ban Architects Europe et Jean de Gastines Architectes/Metz Métropole/Centre Pompidou-Metz. Photo Olivier H. Dancy, Shigeru Ban Architects et Jean de Gastines Architectes, Didier Boy de la Tour, Sergio Pirrone