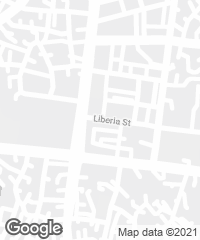 The Lideta Mercato was destined to be a shopping mall like the many others that, under the impact of globalization, already exist in Addis Ababa: a simple glass container with large shops for wealthy customers. However, the attention given to local climate and building customs, as well as to the observation of open-air markets like the Old Mercato, was an inspiration to redefine the program, resulting in a multistory contemporary market contained in an almost opaque prism.
Entrance into the building is through a deep, cavern-like crack located at one corner and leading directly to an inclined atrium that rises diagonally, cutting through the building from end to end to configure a dynamic interior atrium surrounded by small shops on each floor. Aside from making wayfinding easier for shoppers, the atrium brings light into all the floors and also functions as a large conduct for natural ventilation, one of the main strategies to passively provide shelter from the harsh local weather.
Externally the building is clad in a prefabricated system of light concrete pieces, and the shapes come from a traditional Ethiopian fractal pattern commonly found in local fabrics. This skin gives the building a hermetic image, but also serves as a simple yet effective solar filter, controlling natural light and ventilation in the interior spaces... [+]
Obra Work
Lideta Mercato, Adís Abeba (Etiopía) Addis Ababa (Ethiopia).
Cliente Client
Flintstone Engineering.
Arquitectos Architects
Vilalta Arquitectura / Xavier Vilalta.
Colaboradores Collaborators
Maria Rosaria Favoino (jefe de proyecto project architect); J. Medeiros, M. Sánchez Enkerlin, R. Al-Ajlan, D. Vaczi (equipo de proyecto project team).
Consultores Consultants
K2N Engeneering (estructuras structures); Abiy Aberra (instalaciones installations).
Fotos Photos
Gonzalo Guajardo.