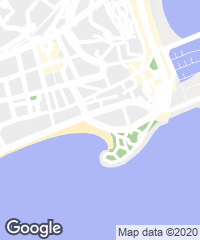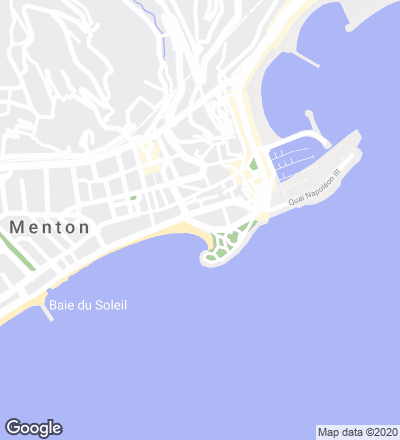 The new building houses the collection that the Belgian philanthropist Severin Wunderman donated to Menton, the coastal city of southern France where Jean Cocteau (1889-1963), the multidisciplinary artist who straddled surrealism and classicism, lived for some years. Of the 1,800 works bequeathed by Wunderman, 990 are drawings, paintings, photographs and writings. These have been placed on view in the 700 square meters that the new museum reserves for the permanent exhibition. The rest of the built floor space, reaching a total of 2,700 square meters, goes to a gallery for holding temporary shows, a documentation center, rooms to hold workshops in, a store selling books and other items, and a cafeteria.
The museum rigorously follows the boundaries of the lot, itself adopting the shape of a truncated and markedly horizontal triangle. This strict geometry strikes a contrast with the volumetric mold of the envelope: an allegorical painting, so to speak, that suggests the elusive nature of the art pieces on display inside. A large monolithic concrete roof stretches on to cover the entire complex, forming a thick structural skin perforated with organic, almost carnal grooves that result in an irregular print of lights and shadows, producing a changing and hermetic atmosphere in the interior.
Obra Work
Museo Jean Cocteau Jean Cocteau Museum in Menton (France).
Cliente Client
Ayuntamiento de Menton?Ville de Menton.
Arquitecto Architect
Rudy Ricciotti.
Colaboradores Collaborators
Marco Arioldi.
Consultores Consultants
Lightec (iluminación lighting); SUDECO, Van Santes (ingeniería engineering); SUDECO/Assouline (estudios técnicos technical studies); Thermibel (acústica acoustics); APS Paysagistes (paisajismo landscaping); EDP (museografía museography).
Fotos Photos
Lisa Ricciotti, Eric Dulie, Olivier Amsellem.