MuCEM / Museum of Civilizations of Europe and the Mediterranean in Marseille
Rudy Ricciotti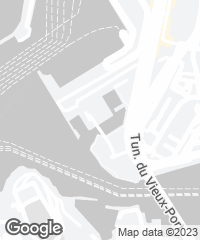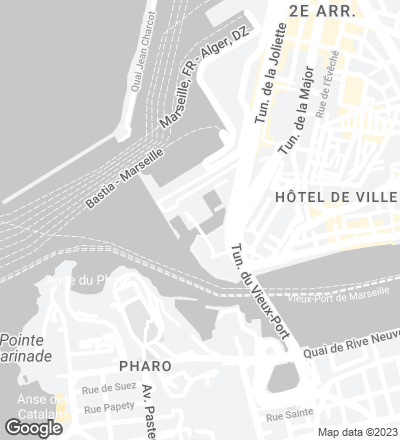 Marseille is the result of several civilizations building over one another around an old port, beginning with the Greeks around 600 BC. Precisely at the entrance of the vieux port, in front of a medieval fortress, is the site of the new Museum of European and Mediterranean Cultures, a 15,000 square meter shelter and showcase of Mediterranean civilizations that is expected to become the most important legacy of Marseille's turn as European Culture Capital in 2013.
The building is formed by the composition of two squares: an outer one with a perimeter of 72 meters that defines the envelope, and a higher one, 20 meters smaller, that is inserted within the latter to form the heart of the museum complex. In between them, two ramps form an architectural promenade through the casbah that the building amounts to. From the museum space inside, the ascending sequence leads to the light and breeze of the sea environment. But the most unique element of the project is the envelope decorated with organic patterns, built with a special kind of concrete of polypropylene fibers, and with a geometry that suggests the metaphor of a large oriental sail, while protecting the building against excessive exposure to the sun. From this dense skin stretches an inclined footbridge that serves to connect the museum to the old castle, the present to the past...[+]
Obra Work
MuCEM / Museo de las civilizaciones de Europa y el Mediterráneo Museum of Civilizations of Europe and the Mediterranean, Marseille (France).
Cliente Client
Ministerio de Cultura de Francia French Ministry of Culture.
Arquitectos Architects
Rudy Ricciotti; C+T / Roland Carta (equipo asociado associate architect).
Consultores Consultants
Garcia Ingenierie, SICA (hormigón concrete); Lamoureux & Ricciotti Ingenierie; Lafargue (hormigones especiales special concrete); Cec Salinesi (economista economist); Thermibel (acústica acoustics); Adret (certificación HQE HQE Standard); Observatoire 1 (8'18'') (iluminación lighting).
Fotos Photos
Roland Halbe.