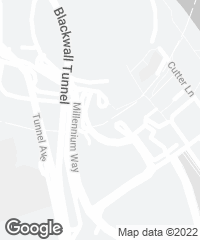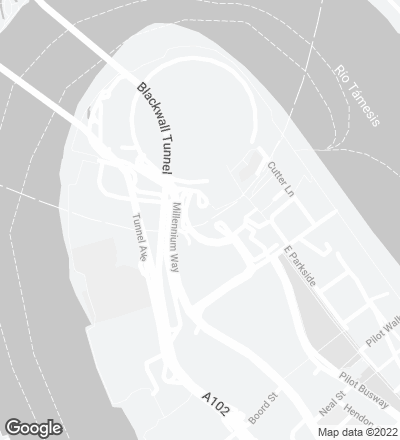 Situado en la península de Greenwich y próximo a la Cúpula del Milenio, el nuevo intercambiador es un elemento vital en el plan de transportes londinense. Será un catalizador del desarrollo de un nuevo barrio y aliviará la congestión de tráfico de la zona. Los viajeros procedentes de Kent y el sureste a Londres convergen aquí para transbordar desde el vehículo privado o los autobuses a la red de transporte público de la ciudad. Cuando en el año 2000 se inaugure la cúpula, servirá a los nueve millones de personas que visitarán la exposición.
El elemento más significativo del proyecto es la espectacular cubierta de aluminio de 169 metros de ancho, perforada por unas bandas de lucernarios triangulares. Su planta en forma de ala delta es pequeña comparada con la superficie de la cúpula, de un kilómetro de diámetro. La posición central del intercambiador, directamente situado sobre la estación diseñada por el estudio de Alsop y Stormer para la línea de metro Jubilee, ha sido clave en la definición funcional y estructural. A ambos lados del cuerpo central que da acceso a los andenes, la cubierta se transforma en marquesina, permitiendo la maniobra de los taxis y coches particulares que acceden al intercambiador por su lado más sinuoso, en tanto que al movimiento de los autobuses se reserva el perímetro curvo. Los soportes de la zona de autobuses forman parte del cerramiento de vidrio —que, colgado de los bordes de la cubierta, protege de las inclemencias del tiempo y permite la ventilación natural— , mientras que sobre la entrada a la estación de metro y en las restantes áreas de descarga de viajeros se han utilizado elementos arbóreos de acero.
Con vistas de las evoluciones de los vehículos, las zonas de espera son sencillas y confortables, con una señalización cuidadosamente diseñada que facilita la orientación de los viajeros. La austeridad de los acabados busca la durabilidad de unos espacios sometidos a un uso intensivo. Además de cumplir su función tradicional, las luminarias realzan el brillo de los paneles de aluminio del techo.[+]
Obra
Intercambiador de transportes del norte de Greenwich, Londres.
Cliente
London Transport.
Arquitectos
Foster and Partners.
Colaboradores
London Underground Project Managers Services, Project Managers Capital Project Consultancy (proyecto); Anthony Hunt, Max Fordham (ingenieros); MDA (aparejadores); Land Use (paisajismo); Claude Engle (iluminación).
Contratista
Sisk and Son.
Fotos
Nigel Young, Richard Davies.