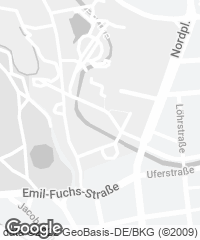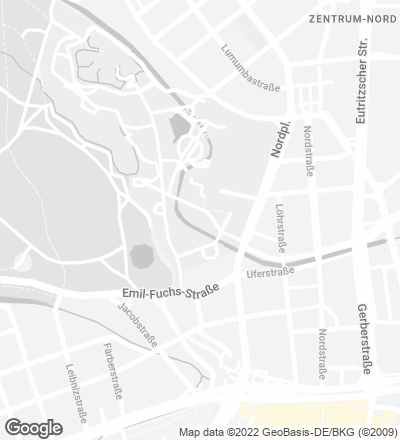 Gondwanaland, the name of the large structure that has recently extended the inner-city Leipzig Zoo, makes reference to the original continent that emerged from Pangaea and configured South America, Africa and South Asia, geographic regions whose living species therefore have common origins. The name is duly appropriate for this new facility dedicated to the study of the evolution of animal and plant species since the continental drift, with a research project that will include up to 45 animal species in a rainforest climate and biotope.
To obtain adequate temperature and moisture conditions inside the new hall, particularly during the winter months, the structure is covered with a translucent spherical shell that makes temperature rise inside the facility, because both the geometry and the materials used generate a greenhouse effect. While the roof form – a section of a sphere – guarantees an optimum coeffecient to retain heat, the outer skin consists of triple-layer of ETFE cushions with good thermal insulation (during winter these units are heated to maintain the roof snow-free and in this way reduce its structural load), and which adequately control solar radiation throughout the different season cycles.
This one-meter deep skin is held by a structure of steel arches that cross each other to constitute a colossal greenhouse with a 160-meter span, a height of 40 meters in the center, and which drops to 7,5 meters at the corners in order to respond to the adjacent urban context.
Obra Work
Invernadero tropical en el Zoo de Leipzig Greenhouse in the Botanic Garden of Leipzig (Germany).
Superficie Size
30.419 m².
Altura máxima Maximum Height
34 metros.
Presupuesto Budget
68.000.000 euros.
Fecha Date
2006-2011.
Arquitectos Architects
Henchion+Reuter Architekten / K. Reuter, S. Reimann, www.henchion-reuter.com
Colaboradores Collaborators
C. Metz, S. Reimann, B. Bünnemeyer, A. Braunsdorf, F. Kühhirt, S. Kühne, M. Lepke, M. Looff, S. Rahm, J. Schumann, M. Krolik.
Consultor estructura Structure consultant
Sattler + Partner, www.sattlerundpartner.de
Paisajismo Landscaping
Röntz Landschaftarchitektur.
Gestión Management
Obermeier Albis Bauplan.
Fotos Photos
Werner Huthmacher, Henchion+Reuter.