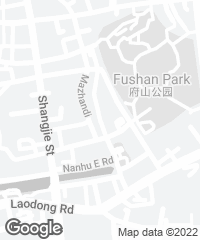 The Beijing-based firm of Ma Yangson, MAD Architects, was commissioned to build the Quzhou Sports Park, a complex spanning almost 700,000 square meters, in the city of Zhejiang. Surrounded by trees, the facilities – including a swimming pool and a hotel, among other amenities – are part of a public park where facades disappear through topographic green roofs furrowed by walking paths.
Subtly embedded into a vegetal futuristic scene, the stadium is the first completed feature of the sports park. Seating 30,000 spectators, it was designed to come across as a continuation of the undulating sinuous landscape around. The main structure is formed by sixty column walls of exposed concrete. A translucent polytetrafluoroethylene (PTFE) membrane, more commonly known as Teflon, rests on a self-supporting steel frame.
Quzhou Sports Park, Quzhou (in construction)

Quzhou Sports Park
Quzhou (China).
Client
Quzhou West District Development Committee, Quzhou Baoye Sports Construction and Operation.
Architects
MAD Architects / Ma Yansong, Dang Qun, Yosuke Hayano (principals); Liu Huiying, Kin Li, Fu Changrui (associate partners in charge); Xu Chen, Li Cunhao, Li Guangchong, Li Gang, Iting Lien, Kyung Eun Na, Ma Yin, Thoufeeq Ahmed, Alessandro Fisalli, Li Hui, Tian Jin, Zhang Kai, Ma Yue, Melanie Weitz, Zhou Haimeng, Xiao Yuhan, Yuki Ishigami, Luis Torres, Su Le, Kang Wenzhao, Pittayapa Suriyapee, Yu Lin, Neeraj Mahajan, Zhang Bo, Connor Hymes, Zhang Yufei, Wang Qi, Song Minzhe, Cao Xi, Liu Hailun, Zhang Xiaomei, Zheng Kangcheng (team).
Consultants
CCDI Group (architect of record); PWP Landscape Architecture, EADG, Yong-High Landscape Design Consulting (landscape); Schlaich Bergermann Partner (structural engineering); SC Consultants (MEP services); RFR Asia (facade); Ning's Field Lighting Design (lighting); Nippon Design Center (signage).
Area
33,731 m² (park); 58,565 m² (stadium).
Photos
Aogvision; ArchExist; CreatAR Images.