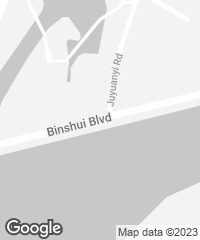 En una ciudad conocida por su clima extremo, un espacio consagrado a las artes escénicas despliega sus sinuosas formas como si hubiese sido moldeado por los severos elementos.
Como una topografía que emerge de los humedales circundantes, el centro reúne dos teatros en torno a una gran plaza que tiene su prolongación en un cristalino foyer recorrido por un muro cortina curvo y generosas claraboyas.
Revestida con madera de fresno, la sala principal se concibe como una cavidad que abraza cálidamente el escenario, un gesto introspectivo que se abandona con la ventana panorámica que preside el foro del segundo teatro...[+]
Harbin Opera House
Harbin (China).
Client
Harbin Songbei Investment and Development Group.
Architects
MAD Architects / Ma Yansong, Dang Qun, Yosuke Hayano (principals); Jordan Kanter, Daniel Gillen, Bas van Wylick, Liu Huiying, Fu Changrui, Zhao Wei, Kin Li ,Zheng Fang, Julian Sattler, Jackob Beer, J Travis Russett, Sohith Perera, Colby Thomas Suter, Yu Kui, Philippe Brysse, Huang Wei, Flora Lee, Wang Wei, Xie Yibang, Lyo Hengliu, Alexander Cornelius, Alex Gornelius, Mao Beihong, Gianantonio Bongiorno, Jei Kim, Chen Yuanyu, Yu Haochen, Qin Lichao, Pil-Sun Ham, Mingyu Seol, Lin Guomin, Zhang Haixia, Li Guangchong, Wilson Wu, Ma Ning, Davide Signorato, Nick Tran, Xiang Ling, Gustavo Alfred Van Staveren, Yang Jie (team).
Consultants
Beijing Institute of Architectural Design (engineering); Inhabit Group, China Jingye Engineering (facade and cladding); Gehry Technologies (BIM); Beijing Turenscape Institute (landscape); Shenzhen Keyuan Construction Group (interior design); Harbin Weimeiyuan Decoration Design (interior decoration); Acoustic and Theater Special Design & Research Studio of ECADI (acoustics and stage lighting); China International Engineering Design & Consult (lighting); Beijing New Era Architectural Design (stage technologies); Shenzhen Freesigns Signage (signage).
Area
78,968 m².
Photos
Hufton+Crow; Adam Mørk