Colegio Brains María Lombillo en Madrid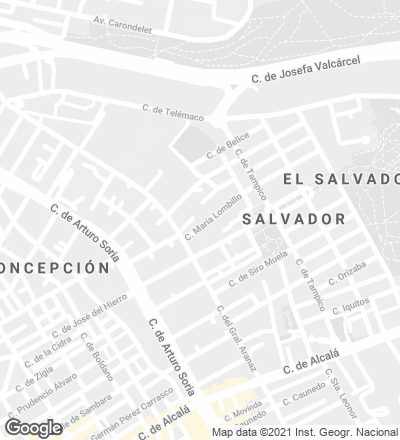 This secondary school on Calle María Lombillo in Madrid is a work of the local practice of José María de Lapuerta and Paloma Campo. The design is focused on the Passivhaus strategy. Aside from diaphanous and extendable classrooms, it creates points of contact and features a grandstand-library that opens out to an elevated garden. Combining silk-screened glass with green tones and mirror surfaces, the building seeks to be a tool for teaching about efficiency and sustainability, making the students privy to the energy cycles and processes of construction. Information screens at the entrance show how the Canadian well pipes reach the heat recovery system, and also make the photovoltaic panels and the CO2 regulators visible and accessible.
The idea is that a highly efficient school building can function without connecting to the power grid, and practically all energy consumed comes from renewable sources. The photovoltaic plaques on the roof generate electricity for the school's own consumption. The need for heating and cooling is minimal thanks to robust and continuous insulation without thermal bridges, strong sealing against air passage throughout the enclosure, and quality tripalit glazing in the north facade. In addition to these indispensable Passivhaus conditions, the building's design pays attention to compactness, orientations, wind control, and plants. Finally, a ventilation system with heat recovery devices optimizes quality and renewal of indoor air.
Passive House Institute presents 2021 Passive House Award to 14 awardees