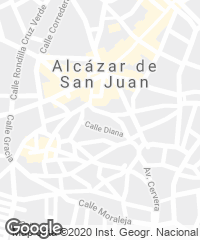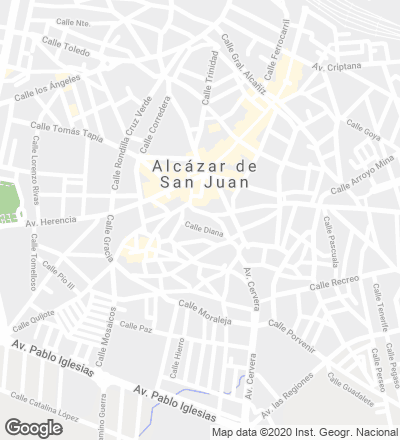 Raised on a  plot in the historic center of the locality, the Jesús Ruiz School consisted of two freestanding pavilions with no link to the surrounding urban fabric. The need to renew its facilities has allowed to reformulate the relationship of this teaching facility with its built context: a fragmented mosaic of houses which coexists with large institutional buildings, such as the town hall, the social center and the municipal museum.
After tearing down the pavilions by phases so that the classes would not be interrupted by the construction works, the new building adapts to the shifting contours of the plot to cover the party walls of the neighboring estates and provide a built limit that may uninterruptedly extend the alignments of the urban space.
Replacing two freestanding pavilions, the new school prolongs the alignments of the street with a closed facade, torn with small crevices to break its linearity and illuminate the ramp behind it.
The almost 3.000 square meters of the parcel are spread between two parallel streets and the party walls of the Municipal Museum and the neighboring estates. To even out this fragmented geometry, the building defines two independent courtyards: one for children to play and another larger one taken up by a sports field, where the entrance to the premises also lies. From the main porch, two doors separate the access for the elementary education students from the preschool ones.
Grouped in a single-story wing, the three primary education classrooms have a large corridor that serves as playground on rainy days. Perpendicular to this unit, a two-story volume houses the library, the assembly hall and the administration on the ground floor, and the primary education classrooms, the computer room and spaces for small groups on the upper floor. A ramp links both levels on the north facade, separating the classrooms from the street. A gym flanks the main patio on the end opposite to the children's wing, with an independent access that makes its use possible on holidays.
Towards the courtyards, the school facades respond to the need to capture a well distributed light for the educational space. The upper part of the structure is closed with U-shaped industrial glass sections that give off light and the lower part with glass protected by slats. All painted in white, color appears in the outside field and the playground terrace fit out on the roof of the preschool classrooms. Towards the street, however, the building stands with a closed facade that reconciles the small scale of the houses with the dimensions of a public facility, such as the school, by means of a petreous and continuous wall with small crevices that break its linearity.
The building adapts to the shifting profile of the plot to conceal the party walls. The gymnasium in front of the children's wing has an independent access that allows its use on public holidays.
Cliente Client
Consejería de Educación, Junta de Castilla-La Mancha
Arquitectos Architects
José Antonio Ramos, Ignacio Vicens
Colaboradores Collaborators
Fernando Gil, Jesús Gómez-Ortuño, José Ángel Nieto, Prudencio Español; Ricardo Alberca (aparejador quantity surveyor)
Contratista Contractor
Gracia Castejón
Fotos Photos
Eugeni Pons